'Voices of Inspiration' continues with impressive spring lineup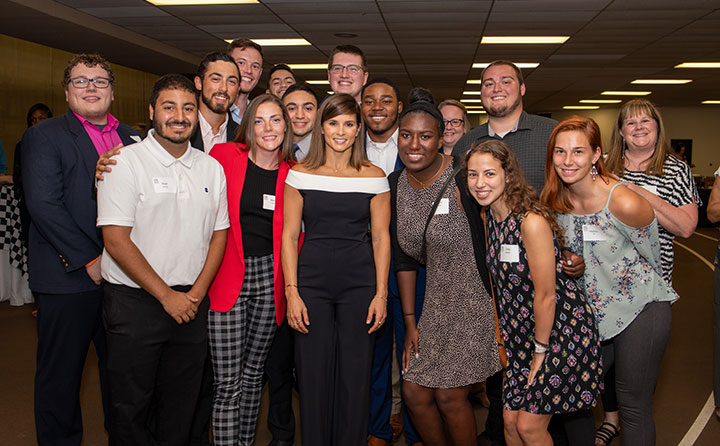 Audiences at Baldwin Wallace University were energized, challenged and moved by the appearance of four speakers who epitomize the theme of BW's 2019-20 "Voices of Inspiration" speaker series.
The gallery above reviews fall appearances by Dr. Mae Jemison, first woman of color in the world to travel in space; Danica Patrick, history-making, professional racing driver; Pulitzer Prize-winning author Robert Olen Butler; and Dr. Mahzarin Banaji, the Harvard researcher known for groundbreaking research on "implicit bias."
Even as the campus community reflects on the appearance of these four innovative trailblazers and out-of-the-box thinkers, BW is preparing to welcome another impressive lineup of guests for spring 2020.
Spring 2020 Speakers
Surviving criminal justice
The spring lineup begins with a January 21, 2020, Martin Luther King, Jr. Week keynote panel on "Surviving Criminal Justice in America: The Transformative Power of Bearing Witness." The evening will feature Anthony Ray Hinton, who spent 30 years on death row for a crime he did not commit, and Kuntrell Jackson, who was sentenced to die in prison at the age of 14.
The discussion on their experiences and the need for justice reforms will be moderated by Adam Murphy, staff attorney at the Equal Justice Initiative, which is the focus of the major motion picture "Just Mercy." BW students will be able to attend a special screening of the film prior to the keynote panel, thanks to a partnership with Regal Cinemas.
No 'us and them,' only 'us'
Next up, Father Gregory Boyle, founder and CEO of the innovative Los Angeles-based Homeboy Industries, the largest gang intervention, rehab and re-entry program in the world, will appear on February 19. Fr. Boyle argues that love, tenderness and connection are the keys to working with marginalized people, and that there is no "us and them," only "us."
Exploring the 'Upside-down God'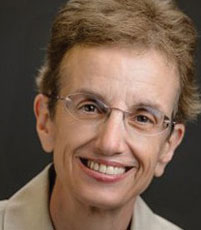 On the heels of Father Boyle's appearance, BW's Faith & Life Lecture Series, February 20-21, will feature a series of talks by provocative, American theologian Dr. Ilia Delio, a Washington D.C.-based Franciscan Sister who integrates religion and science, specifically physics and neuroscience, to inform a new way of thinking about evolution. Her talks examine "Christianity in a World of Evolution: Exploring the Upside-Down God."
Free tickets and info
"Voices" events are free and open to the public; however, tickets are required. For additional information and ticket links, visit bw.edu/events/voices-of-inspiration.
The BW 'Voices' tradition
With the support of generous donors and underwriters, BW annually brings to campus top speakers and performers, often around a theme, to challenge and inspire students.
In recent years, "Voices" lineups have featured award-winning actor Sterling K. Brown, CNN medical correspondent Sanjay Gupta, former House Speaker Newt Gingrich, "Shark Tank" entrepreneur Daymond John and others.