BW theatre alumna, English professor get creative as 2019-20 CPT Premiere Fellows
Artistic talent runs deep at Baldwin Wallace University.
BW is represented twice among five 2019-20 recipients of the Cleveland Public Theatre (CPT) Premiere Fellowships, which include a $5,000 award, mentorship and additional customized fees to support each individual's creative endeavors.
BW theatre grad Sheffia Randall Dooley '95 and English professor and playwright Dr. Les Hunter are in the midst of their year-long CPT Fellowships.
Connecting with Artistic Champions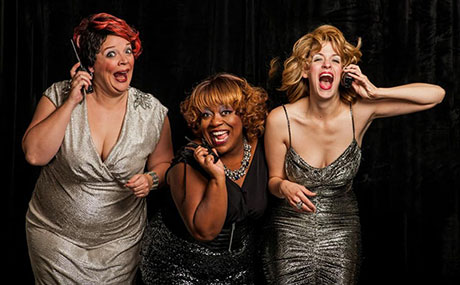 Dooley, a 20-year arts educator and administrator, currently serves as assistant director of community engagement and education at Cleveland's Playhouse Square and on the board of Talespinner Children's Theater.
She is focusing her fellowship on performing in CPT productions of "The Loush Sisters" (next up: November 21 - December 21, 2019) and exploring devised theatre in all levels of development.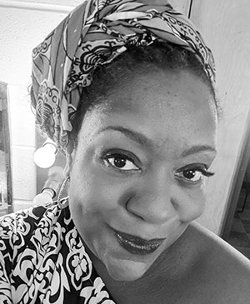 Of her undergrad days, Dooley recalls, "I learned so much at BW and am absolutely grateful for my time there. I learned to be versatile, flexible and creative — attributes that I still employ today as both an arts education administrator and performing artist."
Dooley also cherishes her lasting connection to BW's artistic community. "I think all artists have to make some hard choices about their line of work. How do you bring home the bacon? Where's the bread and butter going to come from?"
"It can be a continual hustle to find artistic work that fits," she continues. "But if we're lucky we have champions — people that encourage, guide and provide opportunities to grow. I was blessed to get that kind of guidance from my BW community, and I am thrilled to share what I have learned with others."
Busy BW Playwright
Hunter is using his CPT fellowship to develop two new plays. This fall, he will work with CPT artistic staff and client-artists at Y-Haven, a facility for formerly homeless men recovering from substance abuse, to write and perform "Father's Watch."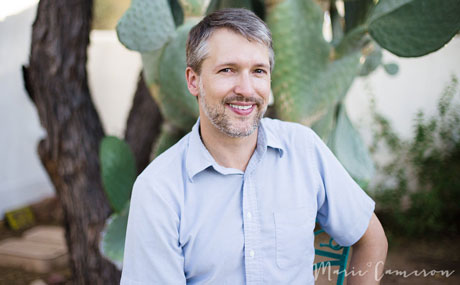 In early spring, "Voces/Voices," collaboratively written with playwrights who reside in the borderlands between the U.S. and Mexico, will have a workshop production at CPT's Entry Point. Hunter says the docudrama is based on "in-depth conversations with those living, passing through and imprisoned in those borderlands."
The prolific Hunter, winner of BW's 2019 Bechberger Award for outstanding contributions to "the development and growth of students through leadership outside the classroom," recently completed the commissioned play "Aponibolinayen in the Sky" with his wife, Elana. It will have a professional world premiere at Talespinner Children's Theatre in Cleveland in fall 2020.
Hunter will also serve as a visiting professor to the National University of Costa Rica in the spring of 2020.
Of his CPT fellowship, Hunter reflects, "I'm given the wonderful opportunity to continue developing my skills as a playwright in different contexts. I can readily bring these new skills and practices back to the classroom at BW, where my students will definitely benefit."