BW statewide survey tests Ohio opinion on Trump, Twitter and trust
Three-fourths (76%) of Ohioans surveyed by Baldwin Wallace University say President Donald Trump uses his personal Twitter account too much.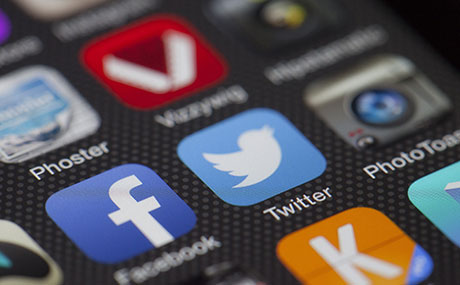 Results from a BW Community Research Institute (CRI) statewide poll also show that 70 percent of respondents find President Trump's use of Twitter "somewhat or very inappropriate" given his position. Although Trump voters and Republicans are more likely to approve of the way the president employs the social media channel, 58 percent of Trump voters agree he tweets too much.
Truth and Trust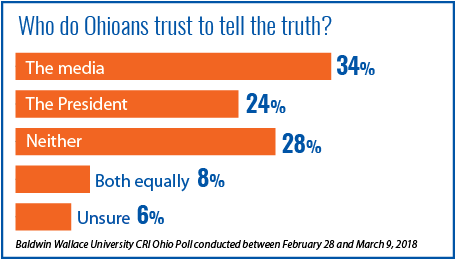 The president frequently uses his Twitter account to label media coverage of his administration as "fake news," and media trust among Ohioans surveyed is low, with 40 percent saying they have a "fair amount" or a "great deal of trust" in the mass media's reporting "fully, accurately, and fairly," while 59 percent peg their trust in media as "not very much" or "none at all."
However, when asked who they trust more "to tell the truth about important issues," one quarter (24%) put their trust in the president, while 34 percent have more faith in the media. Another 28 percent say "neither," roughly 8 percent trust them equally and 6 percent are unsure. More than half of both Republicans and Trump voters, say the president is the more reliable truth teller.
Topline Data and Methodology
The statewide survey was conducted as a faculty-mentored project in a BW research methods course, under the direction of Dr. Lauren Copeland, associate director of BW CRI and assistant professor of political science.
Sara Sepesy '18, a senior public and nonprofit management major from Parma, Ohio, is using this data module to develop a presentation on trust in the media and the president as part of BW's April Ovation Festival, a capstone showcase of student work and achievement.
Access the pdf with survey methodology and a topline data report, including a breakdown by party identification and by Trump voters.