Veteran grad wins prestigious scholarship and public policy fellowship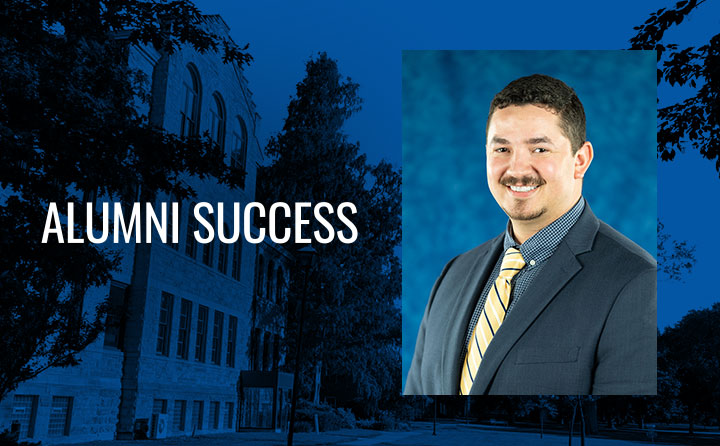 Recent BW graduate Michael Brown '18 has often been on the giving end of service. But the accomplished U.S. Marine Corps veteran was grateful to be on the receiving end of support in his senior year at BW.
The help came in the form of a prestigious $10,000 scholarship from the management consulting firm Accenture and Student Veterans of America. Beyond the honor of being selected, Brown was able to draw on those funds to pay for housing and child care while he completed his BW degree in national security and political science.
"For an adult and continuing education student, this proved more beneficial than most can imagine," he said. "The ability to focus solely on my studies and know my children were properly provided for was an incredible weight off my shoulders. This allowed me to continue with my studies and graduate cum laude."
Leadership and advocacy
Following May commencement, where Brown was recognized as one of an elite group of "Outstanding Seniors," he accepted a position as a Cuyahoga County Public Policy Fellow, working in the Regional Corrections Office of the Sheriff's Department. Fellows are trained to be the next generation of public sector leaders in Northeast Ohio.
During the 8-week fellowship, he is working with The Stepping Up Initiative-Ohio to reduce the number of people with mental illnesses in jails. In this collaboration, Brown works to "divert these individuals to treatment alternatives rather than incarceration."
"As fellows, we also get the opportunity to participate in two cohorts with the Cleveland Leadership Center focusing on professional development, networking and learning about the efforts of others to enhance and better the Cleveland experience," he notes.
Inspired to reach higher
Brown says BW's Veteran Services staff played a "critical role" in his transition from the Marine Corps to adult education. "They were instrumental in ensuring I was successful from the day I stepped on campus."
He also had glowing words for the BW faculty who prepared him for the advanced research work required in his current position. "I had professors who were willing to push me and expect nothing less than my best effort," he said. "They took a personal interest in making sure I was well and that my family was doing well."
Brown isn't done pushing himself. His next goal is to pursue a master's degree.