Summer Scholar project is music to her ears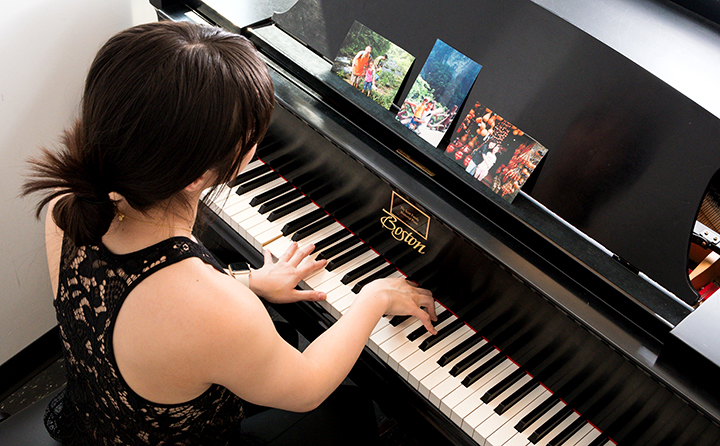 If junior Daixuan (Daisy) Ai '20 has her way, she will transform a legend into something legendary. The Chinese native is focusing her BW Summer Scholar research on creating a 10-12-minute orchestra piece that brings to life ancient Chinese culture and mysticism.
"Coming from a different country and culture," explained the music composition and music performance (piano) major, "I've been struggling to find my own voice and identity. Through music, I'm finding my individuality."
Superstition or Truth?
"In Summer Scholars, you spend 10 weeks doing intensive research and work on a particular topic of interest. I chose the cultural heritage of a Chinese minority known as Xiangxi Tujia and Miao. My goal is to explore creative ways of fusing traditional Chinese music elements into western orchestra and to compose a piece that's based on a story of my father who has a deep connection with Xiangxi culture," said Ai.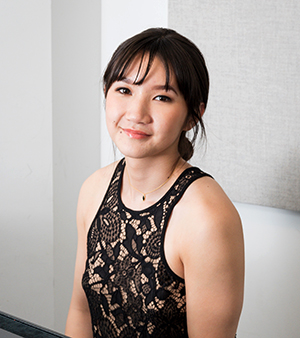 "Xiangxi culture is well known for witchcraft and traditional rituals that have influenced people's daily lives. My dad spent his childhood in Xiangxi. When I was little, he told me stories about its history. But I couldn't decide whether they were just rural people's superstitions or if there was some truth to them," she said thoughtfully.
"Last summer, my dad was very sick," she recalled. "Doctors in China said they had never seen a case like his before. Wanting to be cured, my dad visited someone who was a successor of Xiangxi witchcraft. The man performed a ritual and said three evil spirits were causing the illness. My dad had recently visited a remote area in rural Xiangxi and remembered a strange occurrence. While walking alone one night, he said it felt as if someone was following him. Upon returning home from the trip, he became ill.
"In order to be cured, he turned to a local temple priest for assistance. One night my dad woke up full of energy and told my mom he had just dreamed of driving the evil spirits away. Soon after, he made a complete recovery," she noted.
Personal Story Brought to Life Through Music
"After hearing the story, I was inspired to document it. As a composer, I am sharing a very personal narrative brought to life through music. My intent is not to say whether Xiangxi witchcraft and traditional rituals are real or superstitions. Instead, I want to immerse audiences into the beauty of this culture and to explore the depth of emotion that comes when families are afflicted with hardship.
"This composition is not just my family's story. It is a universal story of love, of cultural influence and tradition, and of western and eastern influences that together showcase the richness of diversity and unity."