BW biology alumna celebrates lifelong passion with growing diving museum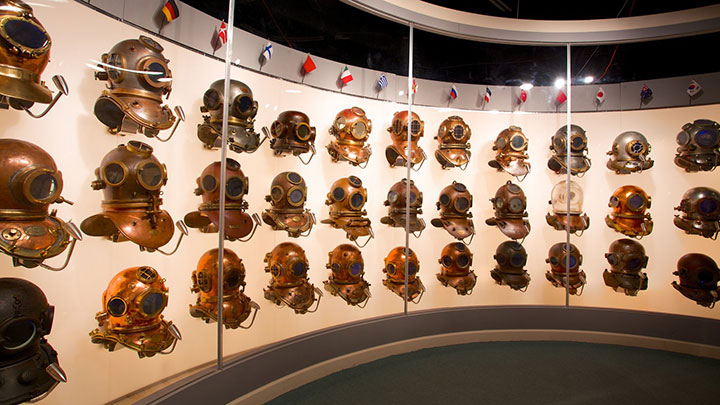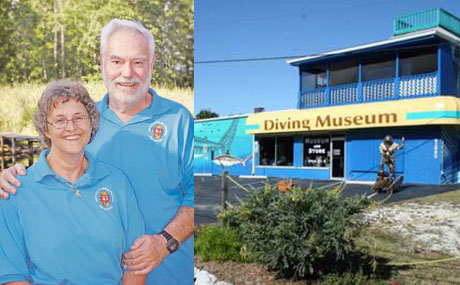 While they both practiced medicine as a career (he was a surgeon and she was an ER doctor) a pair of BW grads discovered another shared passion in the deep blue waters of South Florida.
Upon retirement from medicine, Dr. Sally Bauer '66, a BW biology graduate, and the late Dr. Joseph Bauer '52 elevated their longtime interest in marine biology, scuba diving and diving history by opening the world-class, nonprofit Florida Keys History of Diving Museum.
Record Collection
The Bauers' museum holds the record for largest diving museum and continues to add to its exhibits and assorted collections of diving equipment from over 30 countries, which the Bauers collected over the span of 40 years.
"The museum is not just for divers — it's for anyone who wants to know more about man's quest to explore under the sea," Bauer said in a Keys Voices article.
From immersive experiences to presentations and lectures, this not-for-profit educational institution has more than exhibits, which lead museum goers through over 4,000 years of diving history. There is also an extensive research library that houses over 2,500 books and other materials for students, diving enthusiasts and researchers.
Diving for more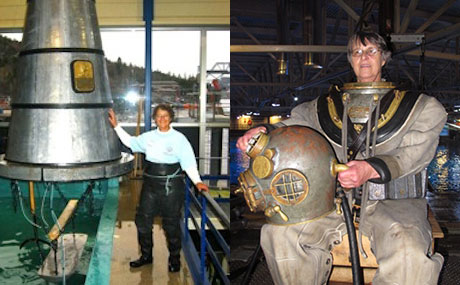 Bauer ensures that her late husband's legacy lives on by dedicating the museum to him and continuing to add to the collection. "My challenge for the rest of my life is to put this history down so it's not lost," she told Island Jane Magazine. "There are many more stories we want to tell about diving history."
To honor her lifetime of dedication, Bauer was inducted into the prestigious Women Divers Hall of Fame in 2011. Members are the pioneers, leaders, innovators and world record holders throughout the international diving community.
Both of the Bauers were founding members of the International Historical Diving Society of both the United Kingdom and the United States, both extensively lectured and published on diving history and marine biology, and shared their passion in local schools.