Theatre grad advances wig and makeup design career in return to renowned opera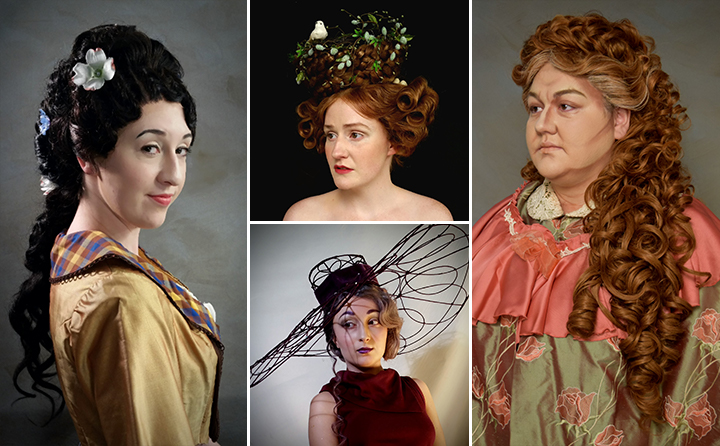 With talent as carefully coiffed as one of his elaborate, hand-sewn hair pieces, Nicholas Lynch-Voris '16 is on his way. The renowned Sante Fe Opera is grooming Lynch-Voris, inviting the BW theatre tech grad back for a paid position this summer following an award-winning 2017 apprenticeship in wig and makeup design.
This summer, however, Lynch-Voris will serve on staff, guiding the incoming round of apprentices and continuing to advance his craft.
Award-winning apprenticeship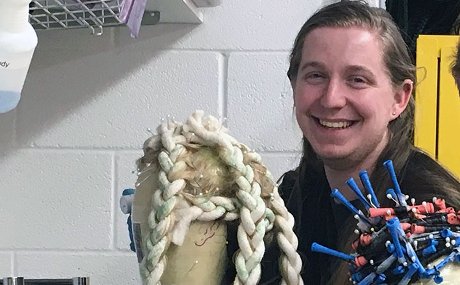 After serving in the summer apprenticeship program in 2017, Lynch-Voris was recognized for his achievements in the wig and makeup department with the Greg Teakle Technical Apprentice Award.
Lynch-Voris stood out for his dedication and creativity in creating, styling and caring for wigs as well as his continual education of makeup styles under the mentorship of one of the top five operas in the country. His work required focus and patience as he learned to hand-tie individual hairs into a fully built wig, an activity which can take up to 120 hours.
BW boost to dream bigger
Without BW, Lynch-Voris would not be where he is today. He said, "If I did not go to BW, I may have gotten my cosmetology license and stayed in my home town and would never have grown into the prosperous career that I have laid out in front of me."
Lynch-Voris was introduced to the Santa Fe Opera through his professors at BW, who provided the training and preparation for this level of competitiveness. He received his Bachelors in theatre design and technical studies with a concentration in costuming and got his minor in studio art.
Additionally, Lynch-Voris was eager to recognize how BW's financial aid department played a role in making his BW education possible.
Of assistant director of financial aid, Barbara Roberts, he said, "She made college achievable, affordable and possible for me to graduate. The financial aid she was able to provide and find for me is the only reason I was able to complete my schooling, graduate, go to graduate school and work at the Santa Fe Opera."
Looking Forward
Lynch-Voris is optimistic about his future. He recently won an award at the OISTAT World Costume Festival in Vigan City, Philippines, for a costume he helped to design as well as a first-prize ribbon at the Ohio University Student Expo.
He is currently attending graduate school at the University of North Carolina School of the Arts for his Masters of Fine Arts in Wig and Makeup Design.