BW honors exceptional educators
In recognition of their exemplary roles as educators, Baldwin Wallace recently honored Drs. Barbara (Mueller) Sawrey '73 and Thea (McAfee) Wilson '75 as Outstanding Educators and celebrated Dorin Jackson '10 and Sarah Piscsalko '13 as Jill Herrick Graduate Education Scholarship recipients.
The four individuals were lauded March 25 at the 2018 Celebration of Outstanding Educators, sponsored by BW's Office of Alumni Engagement and School of Education.
Outstanding Educator Award Recipients
Dr. Barbara (Mueller) Sawrey '73
Having earned a B.S. in chemistry from BW, Sawrey worked as an industrial chemist for several years before earning an M.A. in chemistry and a Ph.D. in physical inorganic chemistry from San Diego State University.
Her career has been driven by a commitment to academics, passion for education and dedication to service. Having started her career as a lecturer in chemistry, she went on to become a distinguished teaching professor and dean of undergraduate education at the University of California San Diego. Among her honors, she was celebrated as San Diego Magazine's Academic Champion in 2016 and received a national award from the American Chemical Society for encouraging women in the chemical sciences.
"She is an extraordinary leader who has bold vision, an unmatched intellect, and deep conviction combined with patience and humility. She perseveres to unify diverse constituencies and she has worked locally, nationally and internationally to foster excellence in education." –nomination quote

Dr. Thea (McAfee) Wilson '75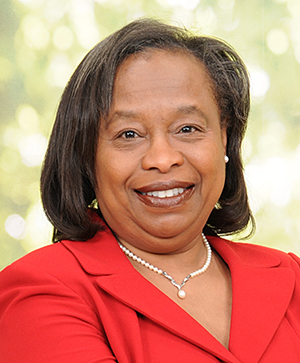 An education major at BW, Wilson went on to earn an M.S. in reading instruction from John Carroll University and a doctorate in education leadership from Argosy University, Sarasota.
Committed to improving the lives of children and families, she is vice president of children and families at the Council for Economic Opportunities in Greater Cleveland, where she manages Early Head Start, Head Start and parental involvement programs. Past roles include being chair of early childhood at The Music Settlement and executive director of early childhood in the Cleveland Metropolitan Schools. Her many accomplishments include being named a 2017 Educator to Watch by Crain's Cleveland Business.
"She has incredible energy and an exuberance for learning and creativity. She is not afraid of challenges and tackles them with a can-do attitude. She demonstrates the highest values and ethics. Community educators and leaders seek her advice and counsel." –nomination quote

Jill Herrick Graduate Education Scholarship Recipients
Dorin Jackson '10
A sixth-grade math teacher for the Medina City School District, Jackson is currently working toward an MAEd in school leadership at BW. He believes his graduate studies will assist him in achieving his long-term goal of becoming an advocate for children through a role in administration.
Sarah Piscsalko '13
Currently enrolled in BW's MAEd in school leadership program, Piscsalko is a second-grade teacher for the Mentor Public School District. Her career goal is to become an elementary school administrator.

Additional photos available online through a flickr gallery.