Alumnus lands dream internship with NCAA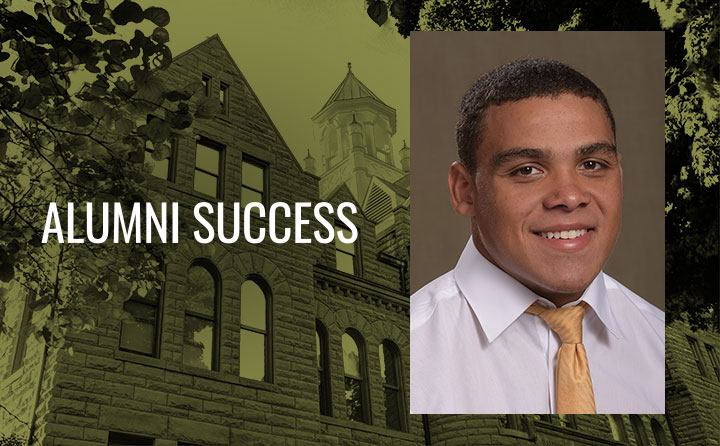 Alumnus Andy Schultz was recently offered the plum position of Division III Governance Intern with the National Collegiate Athletic Association (NCAA), and is now working full time at the NCAA national office in Indianapolis.
Schultz said he did so well in the interview that it only took the NCAA an hour to make the decision and to contact him. After a few days he accepted the position and moved himself and all of his belongings to Indiana.
Record of Success
"BW has prepared me for this opportunity in many ways," said Schultz, who was flown out to interview after participating in multiple NCAA-related conferences and forums. His experience with the organization includes the Student Immersion Program and 2017 Annual Careers in Sports Forum.
A defensive lineman for the 2013-17 football seasons at BW, Schultz was chosen as the Ohio Athletic Conference (OAC) defensive player of the week, represented BW on the OAC's annual football preview webcast and served as a team captain.
Off the Field
Schultz spent his share of time in the classrooms and community of BW along with his college athletics career. An exercise science major, he was an active member of the Center for Innovation and Growth Student-Athlete Leadership Colloquium.
Schultz aspires to become either a football or strength and conditioning coach working with college athletics, but has said he could see himself working for the NCAA as a full-time employee if a spot opens for him.
"The people here are amazing, they have been very open and welcoming making the transition from Cleveland easier," Schultz says.
One thing is certain: This full-time internship is sure to be a huge step in the right direction.