Education grad is one of Cleveland Magazine's 'Most Interesting People'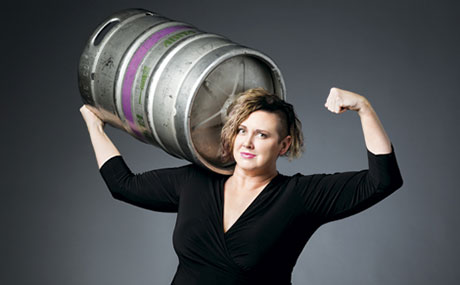 After defying her own physical challenges to notch a "World's Strongest" title, BW graduate Holly Miller '01, MAEd '06, earned herself a distinguished spot on Cleveland Magazine's 2018 list of Most Interesting People.
A Lorain County resident and special education specialist, Miller not only spends her days working with teenaged students with learning disabilities at Amherst Exempted Village Schools, but also competes in national weight-lifting and strength competitions, most recently winning the World's Strongest Disabled Man title in the female seated class in London.
An Inspiration to Students and Athletes Alike
Miller suffers from psoriatic arthritis and has a fused spine, but continues to do what she loves – living and defining her own healthy lifestyle and teaching students with hidden disabilities like her own. Miller told Cleveland Magazine, "I want them to know that if you work hard enough at something, you can do it even if people think that you shouldn't be able to."
Because of her impressive win in London, Miller qualified for the Arnold Classic Disabled competition in March, which she continues to prepare for with great anticipation.
Miller completed both a master's degree in educational/instructional technology and a bachelor's in special education and teaching at BW and has worked in the Amherst Exempted Village Schools for 15 years.