Award-winning WBWC celebrates 60 years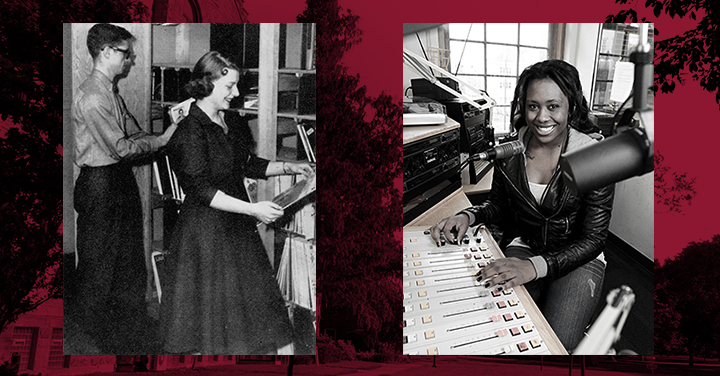 This year marks the 60th anniversary of BW's award-winning radio station, WBWC 88.3 "The Sting."
In March 1958, Baldwin Wallace began The Sting as the first student owned and operated radio station in the United States. It is a formatted radio station that competes with commercial stations in a top-20 media market.
The station updated its broadcasting power twice, once in 1981 and again in 2001. It set records by becoming the first college radio station to broadcast out of the Rock and Roll Hall of Fame.
Format Lays Foundation for Learning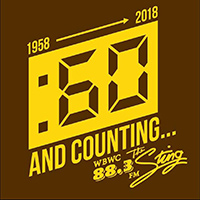 According to Joe Tarantowski, WBWC director of broadcasting, "WBWC is unique because it has a consistent format. Most non-commercial radio does not follow a format. This enables BW students to learn new skills, uncover unknown talents, fuel their passions and explore real-world opportunities in production, business, management, sales and on air personality.
"Throughout the decades, WBWC has been the foundation leading to success in the industry. Locally, we have students working in commercial and public radio and television, as well as professional sports teams. The list of successful alumni is great, and their careers have taken them to both coasts and everywhere in-between," he added.
Special Programming Spotlights Historic Events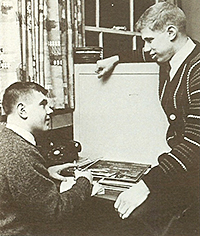 The Sting has many special programs set for its anniversary, including the coverage of the 2018 Rock and Roll Hall of Fame inductions as well as the third year of coverage for LaureLive, a two-day music festival in Cleveland. For alumni, there will be a reunion and dinner celebrating the radio station's "Hall of Fame," which started in 2008.

Todd Richards '93, a lecturer at BW who is assisting in the planning, wants students to get involved. "You don't have to be a broadcasting or communications major to be involved with the radio station," Richards said. "In fact, quite the contrary. I really think it's great when non-majors are a part of the station because it makes for better variety."
One event that Richards is excited about is a call-in program, where students can phone in live to the station and share favorite memories. There will also be specials on important events on campus, such as former U.S. President Barack Obama's visit to campus and championship football coverage. Richards also hopes to do a documentary on the station. The year-round programs are scheduled to last through Dec. 30, with more events expected to be announced.

NOTE: The original article appeared in BW's student newspaper, The Exponent. It has been edited and updated for use in BW news.