Biology grad's wildlife conservation career soars to many heights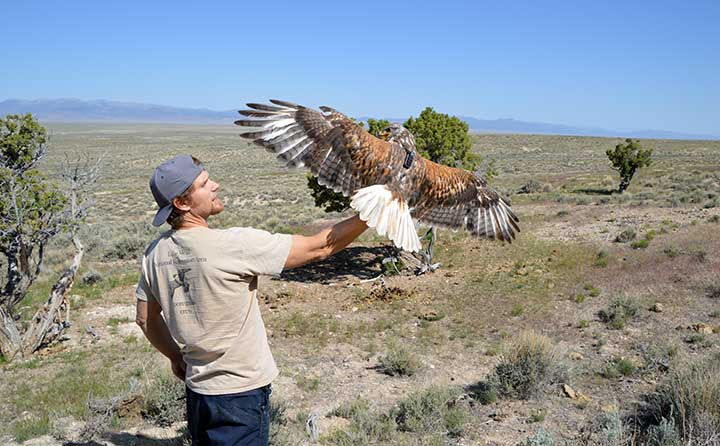 Joe Barnes '97 is a living testament to the amazing rewards that can come from hard work and persistence as his career soars like the beautiful raptors he works to protect.
Having set his sights on a career as a wildlife biologist, Barnes laid the groundwork as a temporary and seasonal biologist, working seven challenging years as a high seas fisheries observer in Alaska, Japan and Hawaii before settling into a full-time wildlife biologist position.
Awakening career goals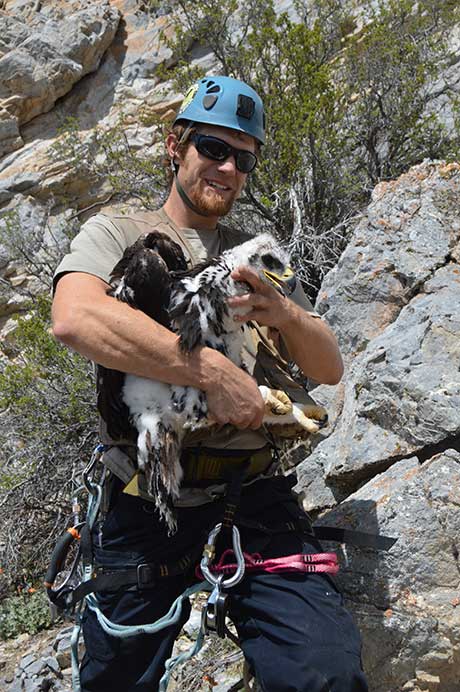 Barnes, who majored in biology with a minor in chemistry as an undergraduate at BW and later added an M.S. in biological sciences from the University of Nevada, credits his time in Berea with opening his eyes to a career in wildlife research and conservation.
"While working with wildlife sounded exciting," he explains. "I didn't see how I could turn it into a profession. The field trips I took at BW broadened my understanding and helped me to see a variety of career possibilities."
The opportunity to research abroad in Ecuador with professor emeritus Dr. Michael Melampy, where he reveled in one of the most biologically diverse environments on Earth, was instrumental in Barnes' career path decision.
He credits Melampy with showing him that he could be part of a living, evolving discipline and contribute to the continuing growth of knowledge in the field of biology.
Raptor research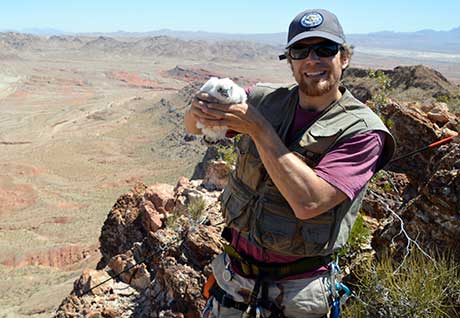 Today, Barnes serves as the southern Nevada regional supervisor at the Nevada Department of Wildlife, where he continues research with hands-on conservation of golden eagles, peregrine falcons, goshawks and ferruginous hawks.
"Raptors, as apex predators, are important indicators of environmental health," Barnes notes. "Ensuring their populations are strong and vigorous can be instrumental in conserving broader ecosystem integrity."
Barnes recently returned from a two-week trip to the Canadian Arctic where he studied the predator/prey dynamics of golden eagles and a herd of calving woodland caribou along the shores of the Arctic Ocean.
He also travels to the coast of the Gulf of Mexico each fall to study mercury contamination and disease in peregrine falcons in the world's highest concentration of this migrant species. While related to his position in Nevada, these projects are independent collaborations with top North American raptor researchers.
Other wildlife encounters
Although Barnes has chosen raptor research as his primary professional focus, he looks with fondness on the other amazing animals he has worked with in his career including swordfish, mako sharks, sea turtles, Gila monsters, chinook salmon and the obscure relict leopard frog.
Life is good for Barnes, who relishes his work and declares, "I owe it all to the amazing start I had at BW!"