Grad inducted into sports hall of fame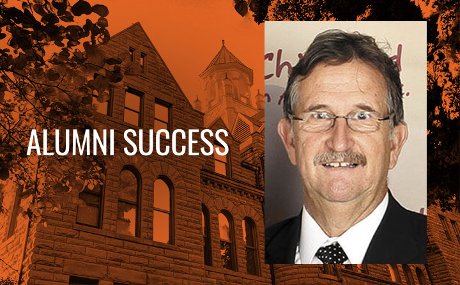 Steve Stohla '70 was recently inducted into the Lorain Sports Hall of Fame after a career in football spanning nearly three decades split between playing and coaching. Though college was not even in his initial plans for his life, a lucky twist of fate matched him with Baldwin Wallace and set him on the path to success.
Change of plans
Stohla began playing football in fifth grade and was a star defensive player and three-year letter-winner at Admiral King High School.
Stohla was pursued by many colleges due to the athletic talent he displayed in high school. Despite being offered many different scholarships, Stohla had not planned on going to college. After a summer working at a steel plant, however, Stohla changed his mind and his goals. He contacted several of the colleges that had offered him scholarships, but he had waited too long and the offers had been given away to other students.
Joining the BW family
Though offers at other colleges had closed, BW was still more than happy to welcome Stohla into the Yellow Jacket family. A defensive guard during all four of his years at BW and named All-Ohio Athletic Conference his senior year, Stohla thrived at BW as he explored his passions and earned a degree in health and physical education.
"Everything happens for a reason," Stohla told The Morning Journal of the fateful way in which he ended up at BW. "I feel very fortunate."
Stohla has had a successful and varied career which has included teaching, coaching at high schools and colleges, achieving the rank of colonel in the Ohio National Guard and serving as superintendent for several different Ohio school districts.