Baldwin Wallace University names first LaunchNET entrepreneur-in-residence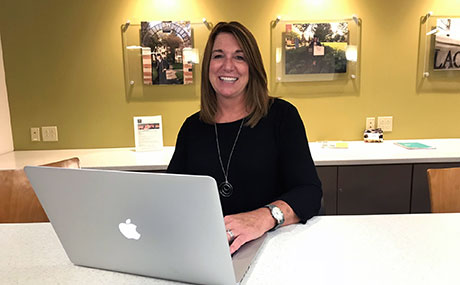 An entrepreneur, consultant and educator with more than 25 years of manufacturing and innovation experience will serve as Baldwin Wallace University's first entrepreneur-in-residence (EIR) starting this fall.
Linda G. Kanner, who says she has "always been unafraid of the undefined," will fill the new EIR role within LaunchNET, a signature program of the University's Center for Innovation & Growth (CIG).
Kanner will coach BW entrepreneurs on their ventures and spread awareness of entrepreneurship and innovation across campus.
Big brand collaboration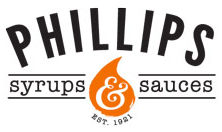 As a former partner involved in the "reinvention" of Phillips Syrup LLC, a Cleveland-based food manufacturing company, Kanner has an in-depth understanding of the challenges entrepreneurs face.
By collaborating with larger brands to innovate some well-known private label products for the specialty coffee drink market, such as the Dairy Queen Moolatte® and Biggby Coffee's signature Caramel Marvel, Phillips created a whole new company product line of its own.
Advice for profitable growth

Now consulting and teaching entrepreneurship, marketing and consumer behavior as an adjunct professor in BW's School of Business, Kanner says her approach to venture coaching is aimed at fostering bottom-line success.
"At Phillips, our smaller size made us nimble and innovative, but also we gained valuable expertise and resources by reaching out to join forces with larger companies in product development," Kanner said. "In my current work with start-up clients, my approach is to be a collaborative problem solver and to encourage entrepreneurs to strategize, analyze cost, create pricing models and set goals for profitable growth."
Fortune 500 experience
Prior to serving as vice president of Phillips Syrup, Kanner held posts at various Fortune 500 companies. As an intrapreneur, she was responsible for new product development and market segment growth within several large telecommunications companies, including Emerson/RELTEC, Northern Telecom and USWest. 
"Linda brings deep innovation experience and a heart for education to this new role," said Lacey Kogelnik, director of CIG. "Her capacity to draw on a real-life entrepreneurial journey will be invaluable to our LaunchNET student and alumni clients."
LaunchNET momentum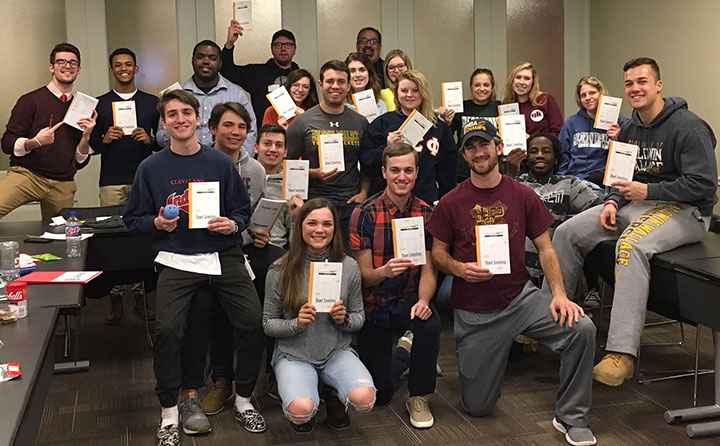 Kanner's appointment will also complement the work of BW LaunchNET program manager Hannah Schlueter, who has significantly grown campus outreach and student participation in the Burton D. Morgan Foundation-supported program over the past year. In 2017-18, BW LaunchNET touched more than 1,000 students and received nearly 60 new venture ideas and requests for coaching.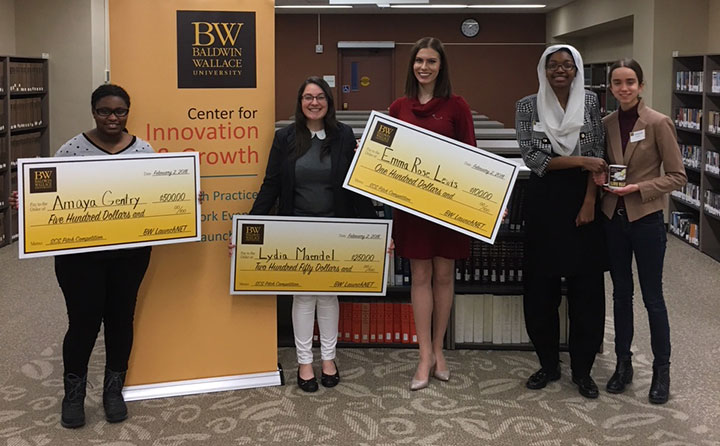 "Burton D. Morgan Foundation congratulates Baldwin Wallace University on the addition of an entrepreneur-in-residence to the LaunchNET team," said Victoria Broer, special initiatives officer at the Burton D. Morgan Foundation. "Already a thriving program, LaunchNET is now positioned to do even more to inspire the entrepreneurial spirit across campus."
Kanner, who holds a Bachelor of Arts in Economics from the University of Wisconsin – Madison, and an MBA from the University of Illinois Urbana-Champaign, also serves on the Cleveland Advisory Board of the Economic and Community Development Institute (ECDI) and volunteers at their Women's Business Center of Northern Ohio.