Innovative Front Street retail, dining and BW residence hall complex opens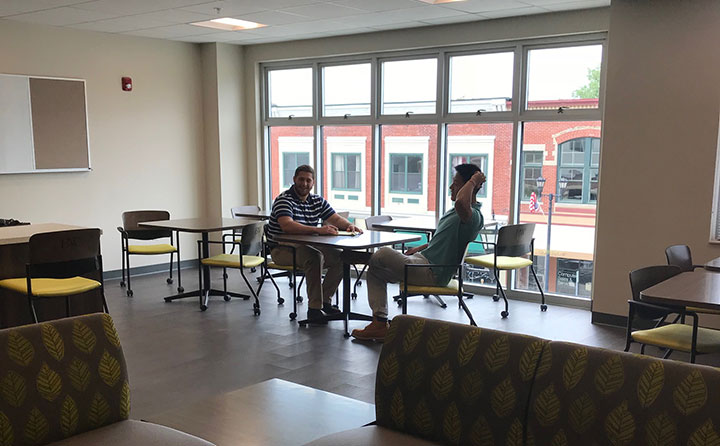 Baldwin Wallace University and the DiGeronimo Companies are beginning to open the doors on an innovative retail, dining and student housing development on Berea's Front Street one year after breaking ground. A grand opening community celebration is in the works for mid-September.
The Front Street Residence Hall, comprising the top three floors of the 64,000 square foot mixed-use development, is owned by the University and already housing early student arrivals. Most residents are expected to move in on Saturday and Sunday, August 18-19.
University Market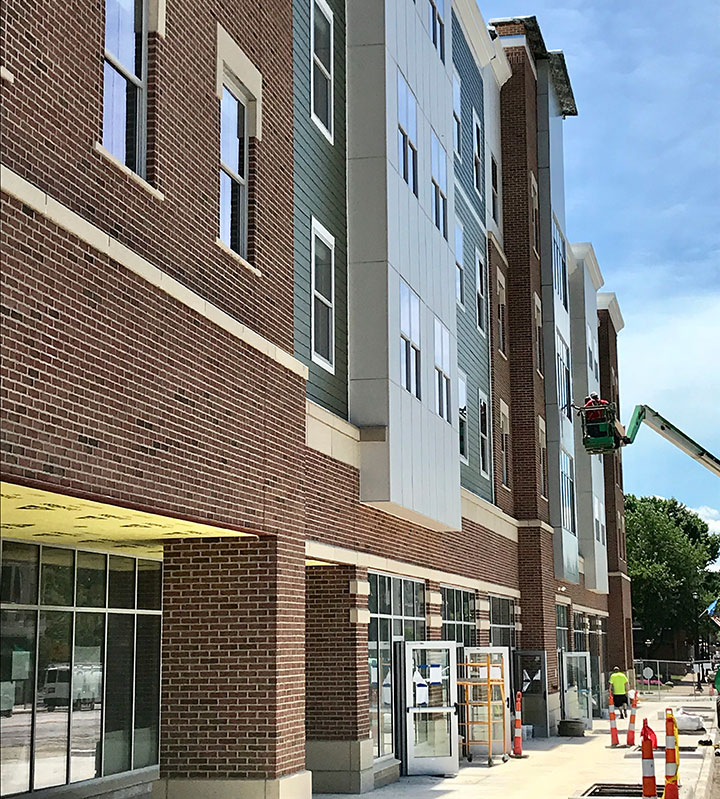 Meanwhile, the finishing touches are going on the 16,000 square feet of ground-floor commercial space, which is owned and leased by DiGeronimo Companies and known as University Market.
The block of shops and restaurants includes BW's new campus store, The Buzz on Front, connected to a full-service Starbucks that is franchised by the University. The Buzz on Front will cater to student needs, but George Schiller, director of campus store operations, emphasizes that the merchandise will have broad appeal for the Berea community.
"Our textbook and course materials will still be based in the lower level of the Strosacker Hall student union," Schiller explains. "The retail location on Front St. will feature BW spirit wear, electronics and games, general interest books and magazines, greeting cards, gifts and much more. Our students push us to keep with the latest trends."
Grand Opening Celebration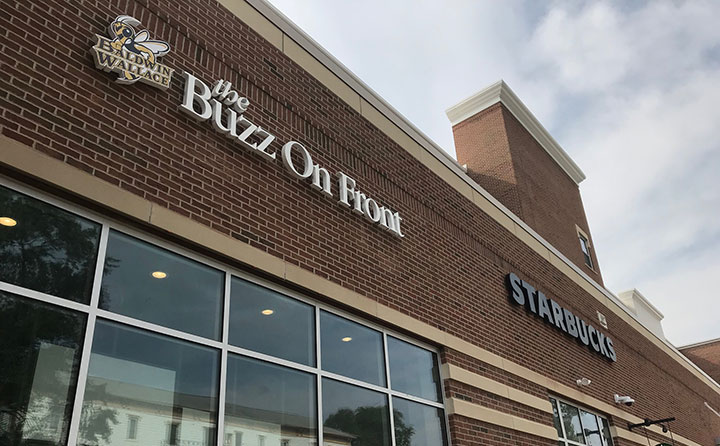 The Buzz on Front and Starbucks, will join fellow tenants Boss ChickNBeer, Dave's Cosmic Subs, Lucy Marie's Boutique, Papa John's Pizza and U.S. Bank in a Grand Opening celebration from September 15-22 with events, giveaways and specials throughout the week. 
Grand Opening week kicks off with a splash during BW's Homecoming & Community Day on September 15. The businesses have staggered soft opening dates in late August and September. DiGeronimo is currently in talks with a tenant to occupy the final space in the development.
Impressive New Digs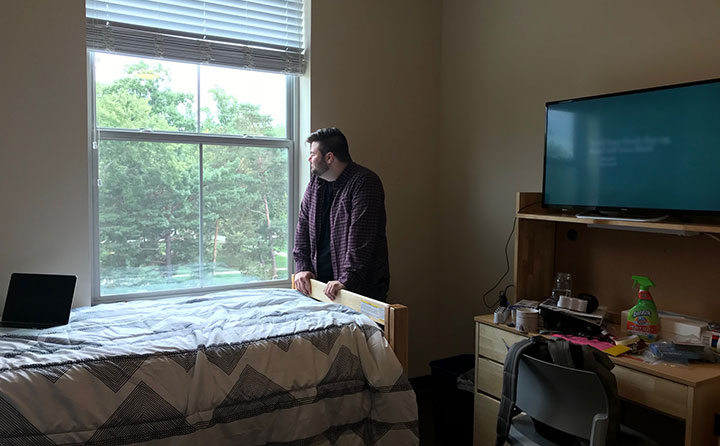 Above the ground-floor commercial space, the Front Street Residence Hall is ready to house 130-plus students in 81 studio singles and double suites as well as six accessible units. 
BW Resident Assistant Matthew Sycle '20 says he has enjoyed throwing open the doors to unveil the newly furnished rooms for early arriving students "like an episode of MTV Cribs." 
Sycle's fourth-floor room, on the back side of the building, features a view of BW's picturesque South Quad.
City spark
The development, located adjacent to the BW Conservatory of Music's Kulas Musical Arts Building, evokes a "Main Street Revisited" look that complements the historic charm of Berea. 
The project aligns with Berea's Master Plan and longstanding economic development goal to encourage more students and families to patronize businesses in the city's downtown core.