Campus
Historic and Innovative
BW's picturesque, welcoming campus is a blend of history and innovation, of new thinking and classic principles. Here, you'll walk the halls of majestic stone buildings that recall the University's and city's historic founding, as well as ultramodern facilities that meet the needs of 21st century students. Almost 60 buildings are clustered on 100 lush acres.
Welcoming and Walkable
Students enjoy a compact, walkable campus with some 1,700 undergraduates choosing to live in our safe, residential community. Resident or commuter student, you'll learn to find your way around quickly, with Bagley Road acting as a dividing line between north and south campus. On the north quad, you can study or toss a frisbee with friends under towering native hardwood trees that have been here for generations. On south campus, stroll the wide pedestrian walkway of Grand Street to see and be seen.
Just steps away from south campus, you'll find Berea's charming "triangle" business district, with shops and restaurants, as well as gorgeous Coe Lake Park. But don't forget, you're a short, 20-minute ride away from all the big city action and assets of Cleveland, too.
Sustainable Campus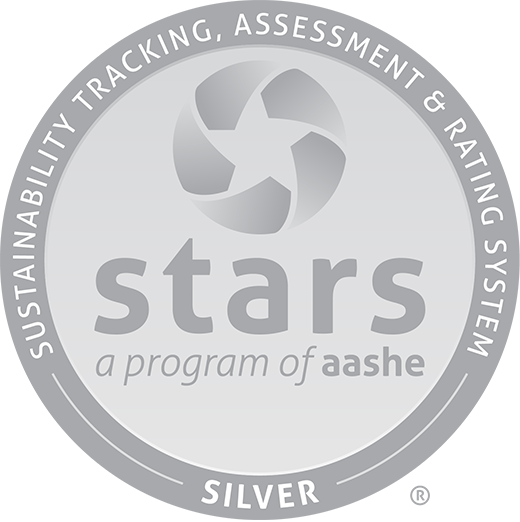 BW's commitment to sustainability was rewarded in 2019 with the prestigious STARS Silver rating from the international Association for the Advancement of Sustainability in Higher Education (AASHE). Campus sustainability efforts include a wind turbine, two solar arrays, innovative recycling efforts, a sustainable living-learning community and five geothermal fields - including the first for a college residence hall - that heat and cool campus buildings. Two buildings are LEED certified, and BW maintains a commitment to high performance, green building design in all future building projects. The campus is home to more than 1,500 trees, most native of to Northeast Ohio, and Fullmer Arboretum. BW has been designated a Tree Campus USA® by the Arbor Day Foundation.
A campus sustainability committee, composed of students, faculty and administrators, coordinates and encourages environmentally responsible practices that help create a more sustainable campus footprint including: composting food service waste; more efficient consumption of electricity, paper and water; the use of "green" cleaning products; and support for eco-friendly practices like bicycling. BW also was the first college in Ohio to offer an undergraduate major in sustainability.
See for Yourself