Message from the Dean of the School of Business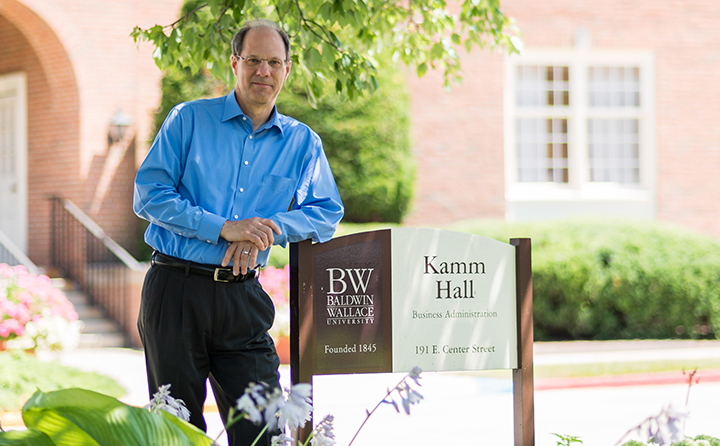 It is my great pleasure to lead the Baldwin Wallace University School of Business, where my esteemed colleagues and I provide a wide range of undergraduate, graduate, and professional development programs to poise you for success throughout your career.
The BW School of Business stands out among other institutions because of the faculty we employ. Most, if not all, of our faculty members have industry experience at the executive level -- experience they bring to the classroom every day along with the most relevant best practices and opportunities to use advanced applications and other technology.
Speaking of technology, the business world is ever-evolving, and nearly everything we do in our daily lives is digital. Today, access to and experience using technology is essential for conducting business, managing teams, and improving organizations. My goal for BW is to be a leader of business informatics in a university setting -- a goal we are well on our way to achieving.
If I could say one thing to the future graduates of the School of Business, it would be to reflect on your experiences and apply the broad and diverse education that BW provides. Employers want individuals who will make a difference by solving problems and creating new opportunities through innovative thinking. Although they want technical skills and an understanding of key business concepts, they also want collaborative team members who communicate well.
As a BW graduate, you will be able to leverage the advanced education and faculty mentoring you will receive. You will learn to see the business world through a systems-thinking lens, enabling you to apply your skills and knowledge to lead organizations through change, challenge, and opportunity.
I hope you have a remarkable experience during your time at BW. May your future endeavors be ever rewarding.
Sincerely,
Dr. Frank C. Braun
Dean, School of Business
Professor of Business Informatics
View Bio | Connect on LinkedIn