Active seniors go back to college at Baldwin Wallace University
As more and more seniors identify as "lifelong learners," a new division at BW is stepping up to meet the demand.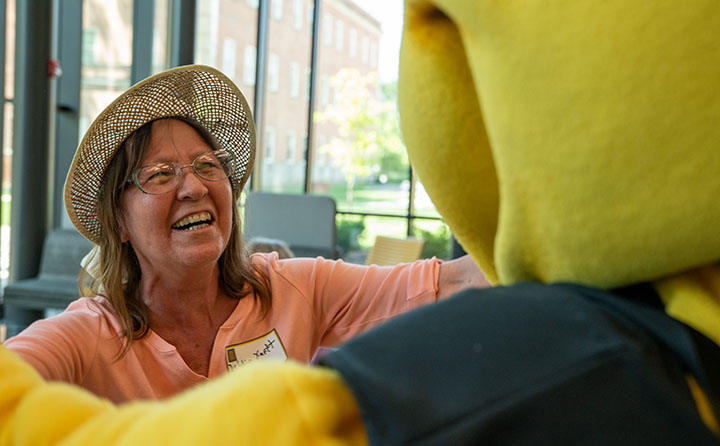 Residents of VITALIA® Senior Living locations in Northeast Ohio had their own college "summer orientation" last week at Baldwin Wallace University. 
The Vitalia residents converged on the historic BW campus on Thursday, July 21, for guided golf cart tours and a north quad cookout with music and BW's mascot, "Stinger."
They also got a preview of upcoming class offerings and special events planned by BW's new Division of Community Learning (DCL), including astronomy, plant identification and bird watching, all taught by expert BW faculty. 
Vitalia Rockside resident Solur Udyashandar said he is interested in programs focused on nature, including bird watching. "I've been bird watching a couple of times, but I really didn't know what I was looking for," he said. "To have a knowledgeable guide would make it much easier and enjoyable."
Quality classes for lifelong learners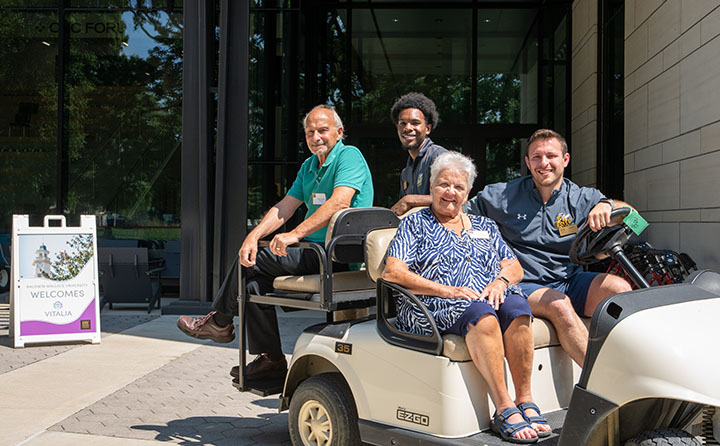 A March 2022 study on lifelong learning from AARP found 55% of Americans ages 45 and older are "actively learning new things" as they work to "stay mentally sharp and intellectually stimulated as they age."
"BW has so many accomplished faculty members who enjoy sharing their knowledge with learners of all ages," noted Adam Sheldon, assistant provost and executive director of the BW DCL.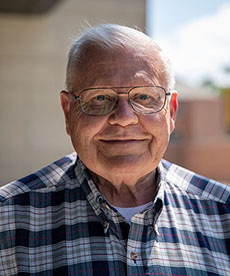 "We know the new, quality programming we are offering for lifelong learners is meeting the needs and aspirations of seniors in the region."
BW, which was founded in 1845, is working to build community connections and resources for all ages through both the DCL and new Corporate and Organizational Engagement.
For Vitalia Stow resident and BW grad Donald Klein '60, it was the changes to campus that most caught his eye.
"I didn't recognize many of the buildings; the campus is absolutely beautiful," he observed outside BW's high-tech Austin E. Knowlton Center, which opened as a hub of STEM education at the start of 2021.
Hear more from participants and faculty in this News 5 Cleveland feature.
About Vitalia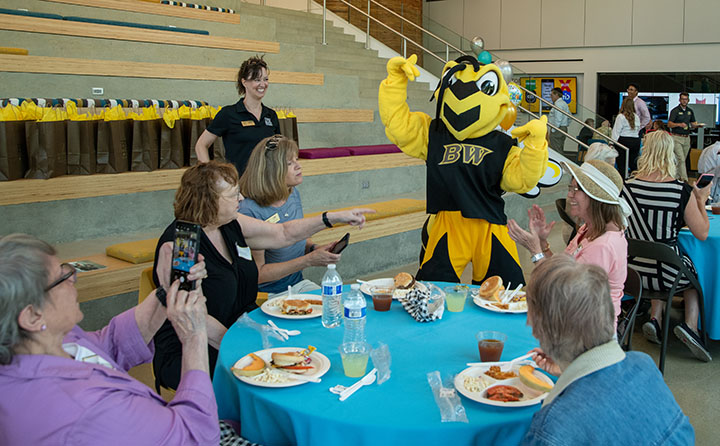 Vitalia boasts eight lifestyle living communities in the Cleveland area, with two more under construction. Access to continuing education is one of a range of services and perks that the communities offer residents ages 55 and up, allowing them to live life to the fullest.