Data, experts back initiatives to expand mental health services for BW students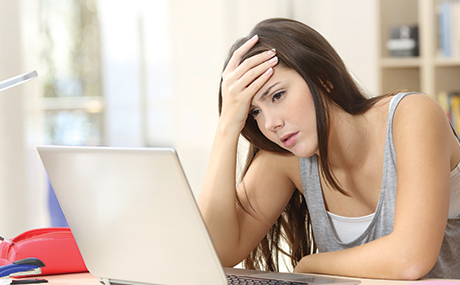 As more Americans, including college students, prioritize and raise expectations for mental healthcare, Baldwin Wallace University continues to develop new ways to meet a need that is now well established.
According to the Centers for Disease Control and Prevention, "During August 2020–February 2021, the percentage of adults with recent symptoms of an anxiety or a depressive disorder increased from 36.4% to 41.5%."
While vaccines and treatments have relieved some of the pandemic-induced pressure, BW has partnered with The JED Foundation for their Campus Fundamentals program, which, according to the foundation website, is aimed at "bolstering comprehensive support for student mental health."
Powerful Partnerships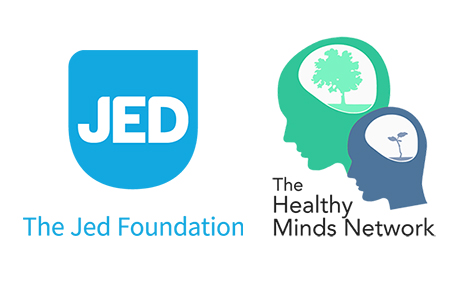 The JED partnership, established in the 2021-22 academic year, was supported by BW funds and a substantial scholarship from Morgan Stanley.
First-year initiatives included establishing a campus mental health task force, completing a Healthy Minds Study of the emotional health of BW students and an April campus site visit by JED Foundation advisor Michael King.
"Through this process, the BW JED Campus Team — made up of students, staff and faculty across the institution — has begun looking at recommendations in each domain area of JED's Comprehensive Approach," King says. "Already, the group has begun to brainstorm and problem-solve to make campus a safer and better place for students to thrive."
Sophia Kallergis, director of BW Counseling Services, adds, "This process is allowing BW to pursue a more data-driven outreach model by giving us a better understanding of the mental health needs of the larger campus community, in addition to those students who seek services through BW Counseling Services."
24/7 care, even in summer
While analysis of the complete survey data is in the hands of The Healthy Minds Network at the University of Michigan, BW is already responding to some of the preliminary results to inform decisions about mental health services.

That includes a recent decision to renew BW's contract for 24/7 healthcare access offered by the JacketCare program, powered by TimelyMD, which was originally added in January 2021 with federal CARES Act monies. Now, that program will continue with University funding.
Kallergis emphasizes that round-the-clock access to online healthcare services via smartphone, tablet, laptop or desktop is available to students over the summer if they are registered for classes in fall. Services are available in all 50 states, 365 days a year and include:
TalkNow: On-demand access to talk to a mental health professional about anything at anytime 
Scheduled Counseling: Scheduled visits to speak to a licensed counselor
Health Coaching: Nutrition specialists help students adopt healthier lifestyle behaviors
Psychiatry: Referred through on-campus counseling center
TimelyCare Sessions: Weekly guided meditation and yoga group sessions, plus specialized sessions throughout the year.
Informing future initiatives
The partnership with JED is ongoing. Following the initial campus visit by King this spring, there are plans to continue meetings throughout the coming academic year as BW continues to implement new programs and strategies.
BW counseling staff already facilitated JED "You Can Help a Friend" trainings for the campus community, enhancing the skill sets of students in recognizing and responding to their peers who might be in distress. A similar program for faculty and staff, "You Can Help a Student," will be offered in the coming year, along with repeat opportunities for the student training.
"We also hope that BW's membership in the JED Campus Fundamentals program sends a strong signal that the University is committed to improving the emotional health of our students and to reducing suicide and serious substance misuse," explains Timothy Hall, assistant director of prevention and outreach for BW Counseling Services.