BW Fulbright recipient brings family ties to prestigious honor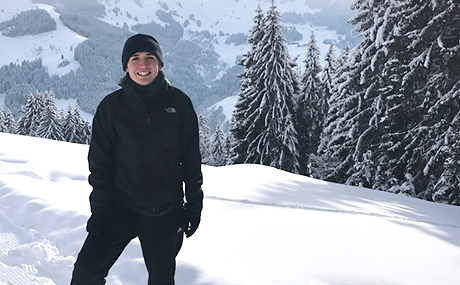 For Jack Loftus '21, it all started with some German curse words mumbled by his grandfather as he lay dying. From that moment, the path was forged that would lead Loftus from his hometown of North Olmsted, Ohio, to Deutschland as a Fulbright award recipient.
"I always knew I had some German ancestry, but it was never a big part of my upbringing because my family is mostly Irish, and we still have close ties to Ireland," explained Loftus.
"In 2015, my high school sponsored a German exchange program. I stayed with a host family in Düsseldorf for 10 days. That short trip was life-changing. I came home to Ohio and told everyone I had fallen in love with Germany and needed to go back as soon as possible," he continued.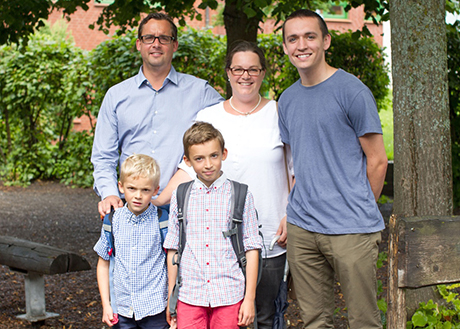 "I spent one year at a university in southern Ohio, where I studied German before pausing my studies to become an AuPair for a family in Germany. During my time as the 'American older brother' of seven- and ten-year-old boys in the quaint town of Quiddelbach, I became fully immersed in the culture and took pride in helping my host children and their friends learn English," recalled Loftus.
"When my AuPair year ended, I flew back to Ohio and enrolled at BW as a transfer student majoring in German and public relations. I graduated in December," he noted.
Fulbright Honor Spans Generations
Loftus is among an elite group of individuals who went through a highly competitive process to secure a coveted Fulbright English Teaching Assistant position from the U.S. Bureau of Educational and Cultural Affairs.
He will spend 10 months teaching English in Germany. His career goal is to work as a public relations executive for an international company with ties in Germany and in the U.S.
"I believe if my grandpa were still alive, he would be very happy I had the opportunity to live in Germany, learn the language and culture, and be awarded a Fulbright grant. I am extremely honored and very excited to have been selected as a recipient," he emphasized.