BW trustee George Boyer honored through naming of Business School
For his role as a pillar of the business community whose exemplary career and service reflect the values, tradition and mission of Baldwin Wallace University, George T. Boyer '51 is being honored by the naming of the BW Carmel Boyer School of Business.
The new name recognizes the outstanding and ongoing contributions of Boyer and Willard E. "Bill" Carmel '52, who both retired from the board in October after a combined 94 years of service.
For a man who has spent half a century on the board and whose investment and financial acumen have built a foundation of success for which BW still prospers, the recognition reflects Boyer's lifelong commitment to the university, its students and its future.
Loyal Trustee Generous with Time, Talent, Treasure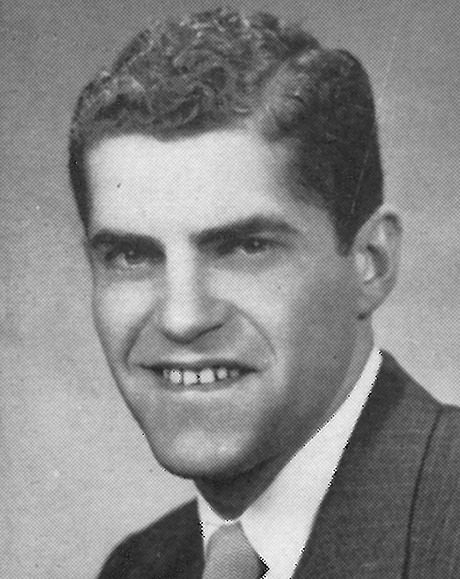 A New Jersey native, Boyer came out of the Navy in 1946, took a year off and went to a junior college program in New York that assisted the influx of returning veterans. It was there he made contact with a BW admission representative. He and two friends arrived on campus in fall 1948. Boyer studied business under the leadership of the renowned Dr. Jacob O. Kamm '40. But Boyer's loyal affinity for BW goes beyond the classroom.
"I received a very fine education at BW that launched me into the business world," said Boyer. "And I met and started dating my future wife, Fran (nee Francele Feusier) '51.
A year after graduating from BW, Boyer earned a master's degree from Miami University and then began his ascendance to national prominence as a financial analyst while working for two large regional banks. He joined Goldman Sachs in 1961 and five years later became a partner in the firm. Boyer was named to BW's Board of Trustees in 1969 and has the honor of being BW's longest-serving trustee. In this role, he was revered for his judicious analytical thinking, strong leadership and integrity.
Boyer was awarded a Doctor of Laws honorary degree in 1977 by BW President A.B. Bonds, Jr. for outstanding achievements as a leader in national financial matters as well as for his dedication to BW and a life of professional service and civic responsibility.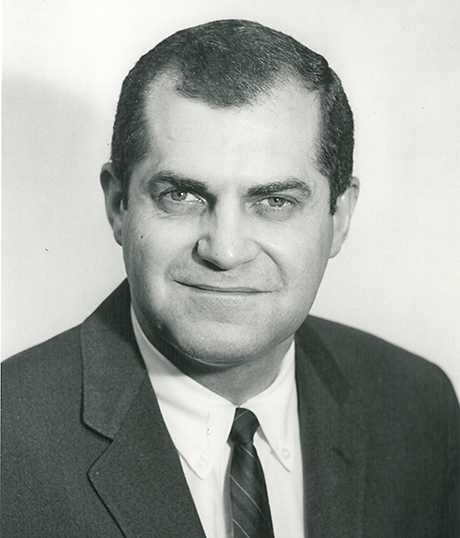 In 2011, he received The Ohio Foundation of Independent Colleges Earl F. Morris Award for trustee service.
His most visible trustee contributions have been as a member of the financial development and investment committees. As chair of the BW Annual Fund in 1976, he was able to report record attainment.
Beginning in 1992 and over the next 15 years, he chaired the trustee investment committee and personally managed the endowment during a period of growth that took it from approximately $46 million to a high of $143 million in 2007. Despite the daily diligence that this task required, Boyer provided the leadership of this important task without financial compensation. The resulting savings in management fees alone amounts to millions of dollars.
In addition, he and Fran, who passed away nine years ago, have been loyal and generous supporters of BW projects that have transformed the physical environment to enhance the learning experience for students. They also have an endowed scholarship for students and graciously have opened their New Jersey home on a regular basis to host BW visitors and receptions.
"Both my wife and I loved the school and wanted to participate with knowledge and service and have an influence," he fondly recalled.
Lauded for Leadership, Extraordinary Service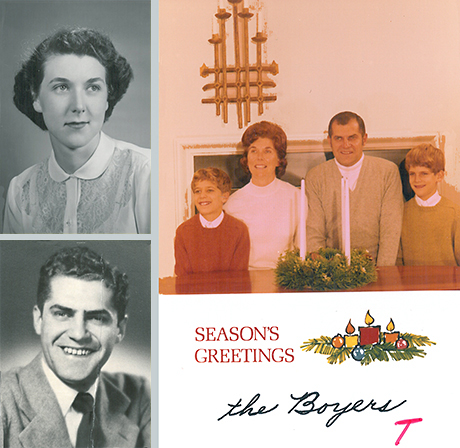 Among BW presidents, Boyer is held in high esteem. In his memoirs, Neal Malicky noted that Boyer was a well-respected voice of wisdom in decisions of the board.
"His judgements were always focused on what would be in the best interests of students, faculty and staff of the college and in building the financial strength of the school for future generations," said Malicky.
"From his great knowledge of what higher education can be at its best and with his masterful use of language, his often brief, but always focused, comments would influence the board to make decisions that strengthened the college in the most important ways," emphasized Malicky.
Likewise, former BW President Richard W. Durst believes Boyer has repeatedly shown financial leadership and extraordinary service. "The legacy of George Boyer and his willingness to share his time, wisdom, counsel and financial resources has strengthened BW in inestimable ways and will continue to benefit students here for decades to come."