State awards new 'Choose Ohio First' funding to support BW STEM students
In this fourth round of COF funding, the state continues to recognize and invest in BW's "resounding commitment" to educate the state's future science, technology, engineering and mathematics (STEM) workforce.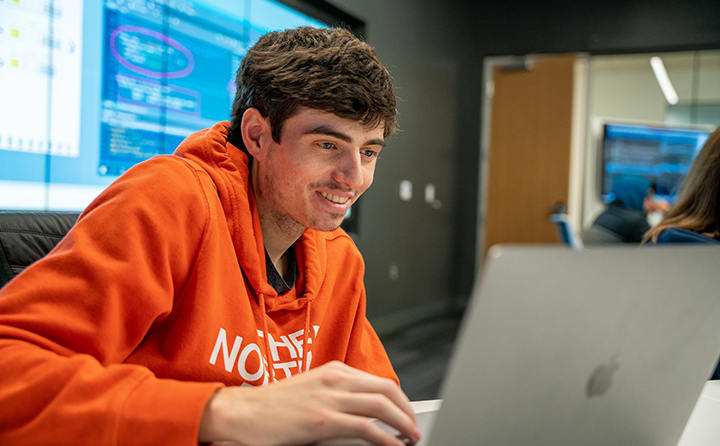 The Ohio Department of Higher Education (ODHE) has announced nearly $960,000 in newly approved Choose Ohio First (COF) grants for Baldwin Wallace University STEM programs.
"Choose Ohio First is an important part of Ohio's strategy to develop STEM talent in our state," said ODHE Chancellor Randy Gardner. "This latest award exemplifies Baldwin Wallace's support and commitment to high-quality STEM programs and, more importantly, its talented STEM students in such fields as computer science, cybersecurity, and the natural sciences, to name just a few."
BW has received substantial awards in each of the previous three rounds of funding to support the University's robust STEM Scholars programming and student scholarships, and this grant will help support high-tech manufacturing careers.
Building the STEM talent pipeline
According to the state COF website, "Choose Ohio First funds higher education and business collaborations that will have the most impact on Ohio's position in world markets such as aerospace, medicine, and information technology. These collaborations will ultimately produce substantive improvements to the pipeline of STEM graduates and STEM educators in Ohio."
Dr. Jim McCargar, associate dean of BW's School of Natural Sciences, Mathematics and Computing, notes, "The level of funding provided to BW is a vote of confidence in BW's ability to offer quality programming, access and affordability for BW STEM Scholars now and in the future. The STEM programs selected for this project are aligned to meet the talent and workforce needs of regional and state-wide businesses and industry in in-demand occupations."
Focus on high-tech manufacturing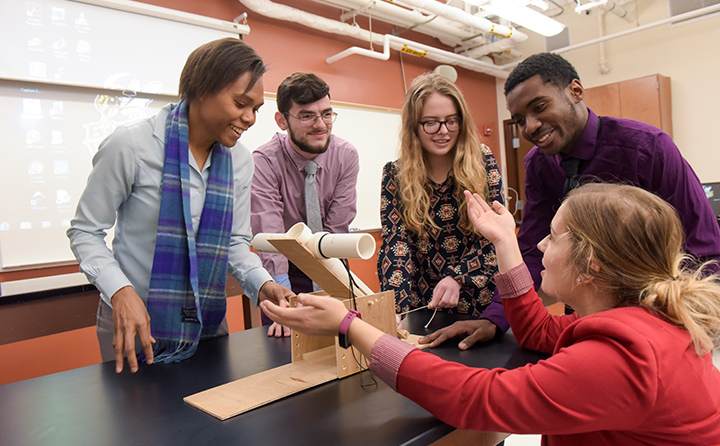 McCargar explains that BW's commitment to support the talent pipeline for Intel's planned Ohio semiconductor plant was a driver in the University's successful 2023 Choose Ohio First grant proposal.
"We plan to focus this round of funding on the manufacturing sector at the state and regional levels," McCargar continued. "We'll pursue work-based learning initiatives to provide students opportunities to better understand how their academic pursuits might be a good fit for the manufacturing sector."
The academic programs selected for this proposal span a host of majors in BW's School of Natural Sciences, Mathematics and Computing, including biology, environmental science, chemistry, neuroscience, computer science, cybersecurity, software engineering, mathematics, engineering, physics, data science and data analytics.
Innovative programs and student support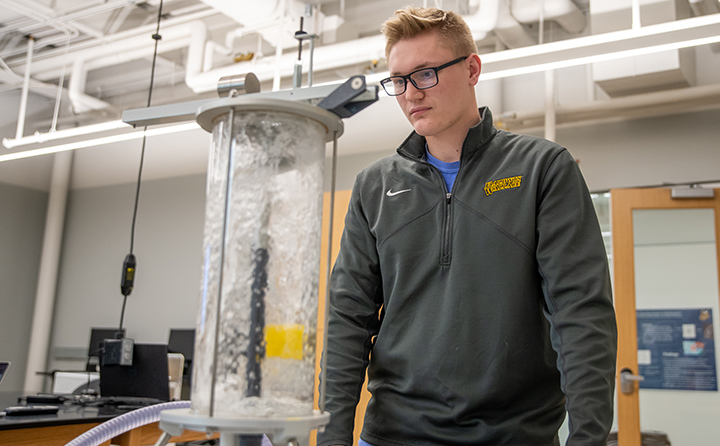 More than 350 undergraduate STEM students have participated in the BW COF STEM Scholars program since its inception in 2008. 
In prior rounds, BW has harnessed the COF funding to establish renewable scholarships to support students studying in computer science-related majors, nursing and the natural sciences, along with STEM transfer students.
BW also leveraged COF funding to develop innovative scholarships to address additional workforce shortages. In fact, in combination with other scholarships, BW is offering a free one-year math or science teaching degree program for a limited number of students who will begin the program this summer.
COF funding has also supported public health majors completing BW's Primary Healthcare Advancement program, an exclusive pre-med track for aspiring primary care physicians that offers opportunities for early acceptance to medical school.
Additional Information

For more information about BW's Choose Ohio First grants, qualifying majors and contact information, visit Baldwin Wallace University STEM Scholars Program.