New BW Student Advisory Council supports first-generation students
A group of trailblazing students is now working to build community and pride among their peers who are first in their families to attend college.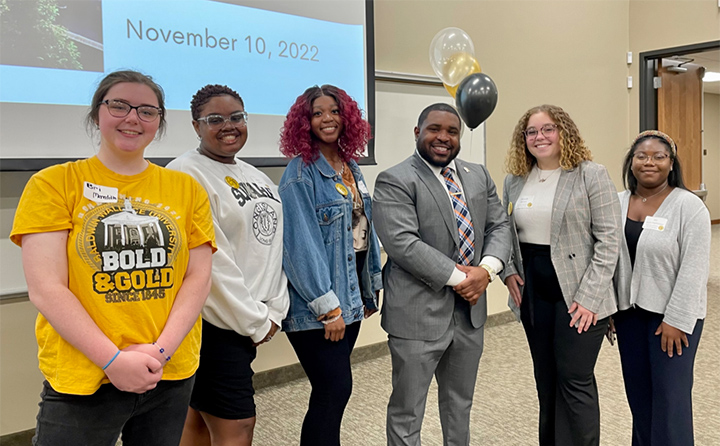 Nobody understands the challenges faced by those who are first in a family to go to college like the "first generation" students themselves. That's why BW announced a new First-Gen Student Advisory Council at this year's First-Generation Celebration Day.
BW's commemoration of First-Gen Day featured a keynote talk by Cleveland City Council representative Richard Starr '19, MBA '21. The two-time BW grad returned to earn the first degree in his family at the age of 31, an inspiring story chronicled by cleveland.com in 2019.
From challenge to a sense of accomplishment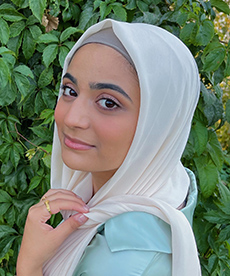 According to the National Association of Student Personnel Administrators (NASPA), students are considered "first-generation" if their "parent(s) did not complete a four-year college or university degree, regardless of other family members' level of education."
Without the benefit of parental experience, many first-generation college students face unique challenges on the road to earning a degree. But with the right support services, BW first-gen students are blazing trails to graduation every year.
Fahima Taher '23, a psychology and Spanish double major, acknowledges that being the first in her family and first of her siblings to attend college presented challenges.
"It was hard to do a lot of things on my own," she recalls. "But I persevered, and as I get closer to graduation, I can't help but feel extremely proud of myself for getting as far as I did," she says. 
Building first-gen community and pride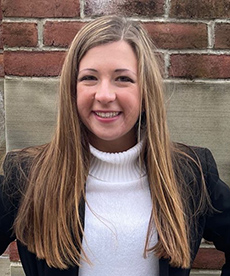 Middle childhood education major Nicole Babik '23 shares Taher's sentiment.
"Despite challenging aspects, I love being a first-generation student. There is a sense of pride that comes when you are doing something for the first time in your family," Babik says. "Everybody in my family works very hard for what we have, and I was so proud to carry on that legacy by doing something we've never done before."
She continues, "As a member of the Advisory Council, I want to foster a stronger community for all the first-generation students on our campus. I think it's important that each person within the community can share the unique story that led them to this very point, and with that should come a sense of pride and accomplishment."
Cornerstone and compass
Dr. Timeka Rashid, VP for Student Affairs, explains that "building support for first-generation students is one of four strategic cornerstones for our division. The student leaders chosen to serve on this new First-Gen Student Advisory Council will act in both an advisory and outreach capacity for First-Gen programs and resources at BW."
"These students will serve as a sounding board and compass for the priority action items, interests and needs of the BW first-gen community," adds Dr. Christy Walkuski, associate professor in BW's Leadership in Higher Education graduate program.
Closing the gap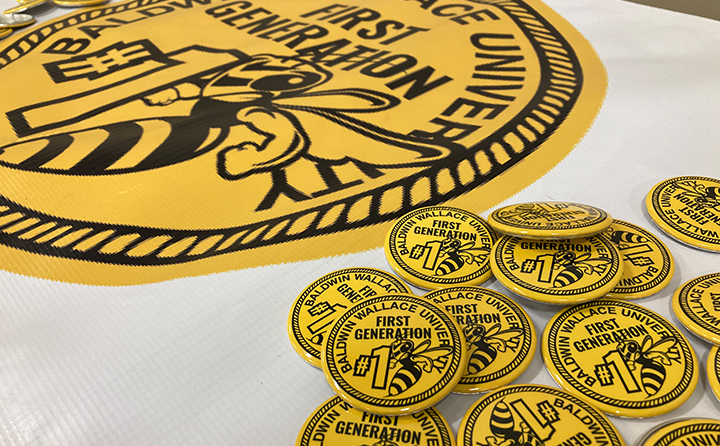 Taher hopes the council helps to "close the gap" between first-gen and those who are not first in their families as they transition from high school to college.
"My advice to other first-gen students is to not be scared to ask for help. I know from experience that it can feel scary and awkward to ask questions about things that may seem so basic for others who are not first-gen, but those students ask questions too! They just have a more private outlet (their parents), so we need to find a different support system."
Advisory council members represent a range of majors, student experiences and years at BW. In addition to Babik and Taher, the founding council members are:
Mia Basit-Hightower '25, political science
Charlize Bernhardt '24, digital media and design
Will Bolin '23, finance
Daisjah Brown '25, political science
Sarah Griffin '25, digital media and design
Alyssa Guzman '24, public relations
Yana Kryvyak '23, public health
Gloria Mireles-Barrera '23, creative writing & public relations
Jenavieve Parks '25, English
Ashlyn Senn '25, communication sciences and disorders
Ken Smith '24, film studies
Haley Stalnaker '25, marketing
Anthony Tosatto '23, pre-athletic training and exercise science.
"The stories of these students — their tenacity, dedication and purpose — are inspiring, and we are excited to amplify this incredible group of BW students and leaders," concludes Walkuski.