Baldwin Wallace University names new chief diversity and inclusion officer
As BW builds on its commitment to providing an inclusive and welcoming environment for individuals to explore and embrace the richness of diversity on campus, the University is pleased to announce Randi Congleton, Ph.D., as BW's Chief Diversity and Inclusion Officer.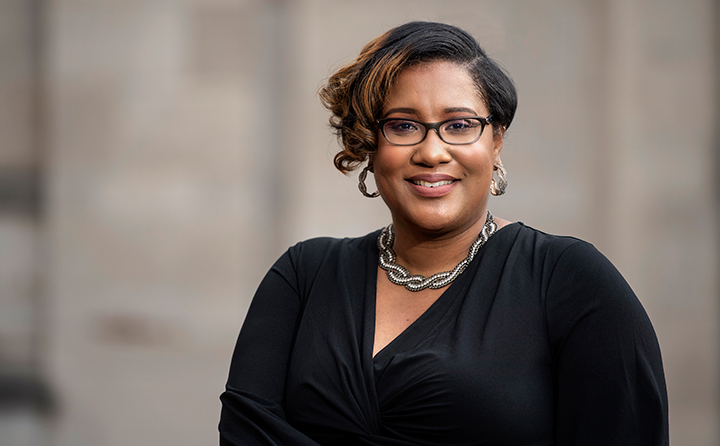 In her role, Congleton will provide strategic direction and oversight for all programs and activities that promote inclusive excellence and welcoming environments for all constituencies at Baldwin Wallace. She will assume her position in early January.
Professional dedicated to improving equity outcomes
Congleton currently serves as assistant vice chancellor for equity and inclusion at the University of Pittsburgh. Prior to that appointment, she was the vice president of equity and inclusion and chief diversity officer at Chatham University in Pennsylvania.
In her scholarship and career, she has focused on the ways in which institutional policies and practices inhibit thriving, full equity, inclusion and justice for underserved communities. She believes in the importance of people uniting to have challenging social justice conversations as a way to create understanding and improve equity outcomes.
Congleton earned a Ph.D. in education and organizational leadership at the University of Illinois at Urbana-Champaign. She holds an M.S. in community services from Michigan State University and a B.S. in agricultural and extension education from The Pennsylvania State University.
In 2019, Congleton was named a Woman of Excellence by the New Pittsburgh Courier. She is also a member of the National Association of Diversity Officers in Higher Education and an alumna of its prestigious Standards of Professional Practice Institute. She serves on the Black Girl Equity Alliance Advisory Board, the research arm of Gwen's Girls, and the GED Testing Service Transformation team.
Focus on creating pathways for success
Congleton will build on the success of C.J. Harkness, who recently transitioned from chief diversity officer to the director of spiritual life for BW.
"C.J.'s leadership has been instrumental in elevating the core value of inclusiveness that has been a cornerstone of BW since its founding. As we welcome Randi to the BW community, we look forward to the strategic direction and initiatives she brings to diversity and inclusion across all facets and constituencies of the University," stated BW President Bob Helmer.
"She and her staff, which includes the Center for Inclusion, will provide the vision and leadership for understanding diversity in all its dimensions and for creating pathways to success for students and employees," continued Helmer.
"Her work will unite her with BW faculty to further strengthen the infusion of diversity into the curriculum. She also will engage with alumni, as well as local and national leaders, to advance diversity, equity and inclusion beyond the boundaries of our campus," he added.
"Randi has a proven record of success. She is a collaborator whose creative and strategic thinking offers organizations new and exciting opportunities to create a more equitable and inclusive future," said Helmer.
Inspiring leader with integrity, intellect
In 2020, Congleton was interviewed for a Chatham University blog, where she articulated the markers of a truly inclusive campus and how all individuals can be better advocates for diversity, equity and inclusion.*
"When you consider inclusion, it's from a 360° perspective, from using teaching practices that honor different ways of understanding to including individuals from different backgrounds in the curriculum," she noted.
Congleton believes there are important questions to ask, such as, "Are we filling needs for students who are housing- or food-insecure? Are we making space for the great things that international students, students of color and students from the LGBTQIA+ community bring to the table? Can disabled students find van-accessible spots? If we have retention challenges for certain populations of students, how can we step up and assist in closing the gap?"

She then asked, "What does inclusion look like when we are doing well?" She responded, "It looks like strong retention and support for faculty and staff of color. They provide personal and scholarly value as well as mentorship.
"If you see someone as a human worthy of feeling that they matter and them being here is important — you have to show up for them. It requires saying, 'I want to do my best because I want to honor all of who you are. So, I'm going to learn how to say your name and what pronouns you prefer and what makes you feel affirmed. When I mess up, because I'm human and humans mess up, I will take up the hard task of being comfortable with the uncomfortable and learning how to do better,'" she went on to say.
"To be able to treat each other in this way means that the learning is stronger, the connection is stronger and the students that we send into society become stronger," she emphasized.

*Excerpts in this article include minor edits.