Award-winning Vitamix leader Jodi Berg to speak at BW Commencement
She's been called a visionary leader and catalyst who catapulted the Vitamix brand to iconic status and created a purpose-driven culture that earned her acclaim among business elite. Dr. Jodi L. Berg is being welcomed as BW's Commencement speaker.

The celebratory Fall Commencement will be held Saturday, December 10, 2 p.m., at Ursprung Gymnasium in the Ursprung Gymnasium, Lou Higgins Center. Approximately 240 undergraduate and graduate students will be recognized for their illustrious achievements.
Fourth-generation Vitamix President, CEO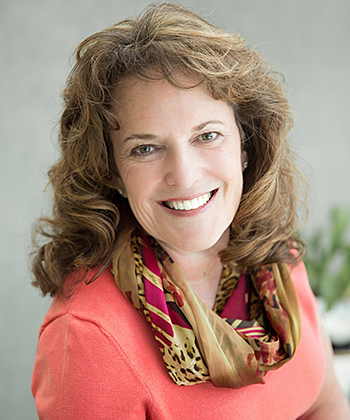 Berg, the great-granddaughter of the Vitamix founder, retired from the Cleveland company in September after nearly 30 years of service. Her role as president and CEO of the family-owned manufacturer of high-performance blending equipment for the consumer and foodservice commercial markets was impressive and results-driven.
Her strong leadership and strategic execution of the company's mission established Vitamix as a world leader in the industry, with a brand reach of more than 140 countries. In addition, she led the flourishing business to organic growth of more than 400% and propelled Vitamix to leading-role status in the whole-food movement.
In a prior role as executive vice president of Vitamix, she transformed the organizational structure, corporate vision, business objective and trajectory. She emphasized Vitamix's deep-rooted values, purpose and mission and integrated them into the organization to create a strong and thriving company culture.
Berg joined the organization in 1997 as director of its international division. Five years later, she oversaw Vitamix International and Household Divisions. Before joining Vitamix, she held leadership positions in The Residence Inn by Marriott and The Ritz-Carlton Hotel Company.
Award-Winning Community Leader
Under Berg's tenure, Vitamix earned multiple accolades, including being named Best in Class Overall beverage blender by Foodservice Equipment & Supplies magazine for nine consecutive years, twice receiving the Smart Business Smart Culture Award, and being named Best in Biz Gold-level Product of the Year Award for its innovative Ascent Series of blenders.
Her holistic approach to management has earned her praise for fostering a work culture that is authentic, transformative and values-driven. Her dedication to helping others lead their own best lives and discovering their purpose has led to numerous recognitions, speaking engagements, publications and awards for Berg.

She was recognized as a national EY Entrepreneur of the Year™, as the winner of the Jerry Noyce Executive Health Champion Award, as Owler's Most Likeable CEO in Cleveland, and as a member of the Community Leader Magazine NEO Business Hall of Fame, among other honors.
Berg is a passionate advocate for Northeast Ohio and has served on the board of directors for both Team NEO and the Greater Cleveland Partnership.
Her published research on the impact of personal purpose on employee engagement, commitment and life satisfaction served as the thesis for her doctorate in management from Case Western Reserve University's Weatherhead School of Management. She also earned an MBA from Washington State University and a B.S. in business administration from Bowling Green State University.
Enlightening Introspective Insights
Berg's LinkedIn profile gives insight into her personal and professional leadership style. Listed among the honors and career trajectory are the words that perhaps best define her:
"Every day on this planet is such a gift. It's up to us to decide how we make that time matter. For me, that means helping others discover their purpose and inspire personal and organizational transformation. My personal purpose is to help people find their wings and give them a chance to fly. I do this in every role I hold, from business executive, board chair, coach, speaker, author, friend and mom.
I have lived a life fueled by a personal purpose and consequently have experienced unbelievable levels of success, joy and personal fulfillment. I look forward to inspiring as many people as possible by authoring more books, speaking and engaging with leaders around the world. A purposeful life creates a meaningful legacy!"