Baldwin Wallace University adds STUNT as varsity sport
STUNT, which is based on cheerleading skills including partner stunts, pyramids, basket tosses, group jumps and tumbling, will field its first Yellow Jacket squad for the 2023-24 season.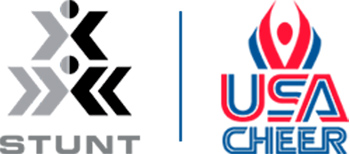 Baldwin Wallace University Director of Athletics Steve Thompson has announced that the University will add STUNT as a varsity sport in 2023-24.
BW leadership also approved the immediate national search to identify a full-time head coach for the University's 25th sport.
"I am really excited to add STUNT to our varsity programs at Baldwin Wallace," stated Thompson. "Cheerleading, a core element of STUNT, has been a huge part of our campus culture, long before Title IX, and as we celebrate the 50th anniversary of Title IX, it is an honor to add another women's sport to the Yellow Jacket family."
Fast growing sport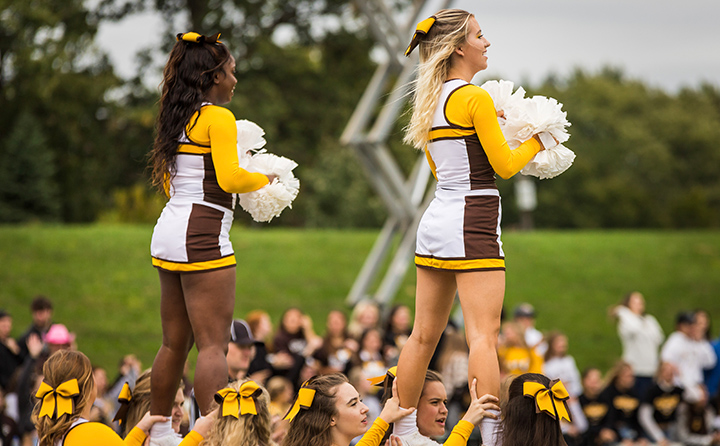 STUNT is one of the fastest-growing female sports in the country and governed by USA Cheer. The sport removes the crowd-leading element and focuses on the technical and athletic components of cheer, including partner stunts, pyramids, basket tosses, group jumps and tumbling.
Teams perform four quarters of short routines head-to-head on the floor simultaneously. The team with the best skill execution wins the round and the point and can determine which routine level will be called next. 
Opportunities for BW student-athletes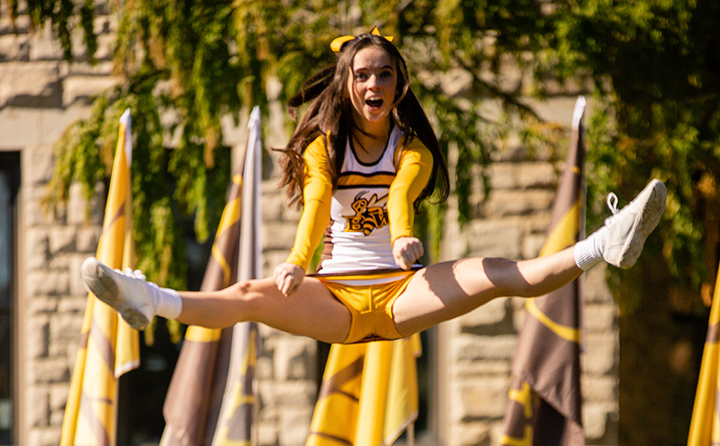 STUNT expands participation opportunities for young women by providing an avenue for female student-athletes to use their cheerleading background in a new format.
Student-athletes interested in joining the STUNT team can click here to fill out the recruiting form.
The addition of STUNT will bring the total number of varsity athletic teams at BW to 25. BW sponsors baseball, football, men's and women's basketball, men's and women's cross country, men's and women's golf, men's and women's lacrosse, men's and women's soccer, men's and women's swimming and diving, men's and women's indoor and outdoor track and field, men's and women's tennis, men's and women's volleyball, softball and wrestling.
BW becomes the 14th NCAA Division III school, the seventh in the state of Ohio and the second in the Ohio Athletic Conference to offer STUNT.