BW touted among the 'Best Colleges' in latest U.S. News rankings
Baldwin Wallace University is on the rise in the latest U.S. News "Best Colleges" rankings, with recognition for teaching, innovation and support for veterans topping all Midwest regional universities in Ohio.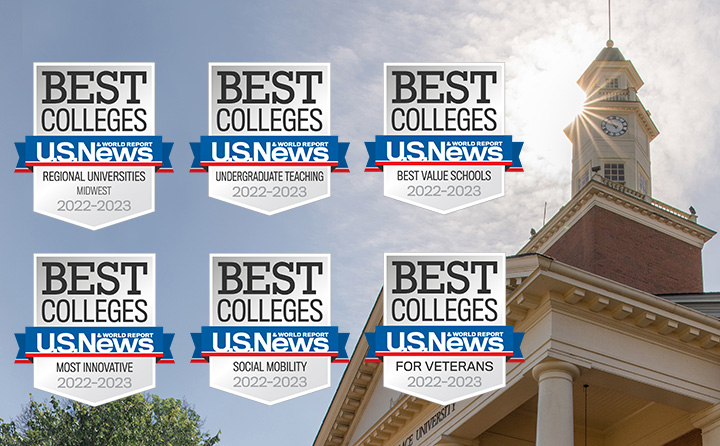 In rankings released today, Baldwin Wallace University earned a number of U.S. News "Best Colleges" distinctions, rising to number eight on the "Best in the Midwest" list.
The 2022-23 rankings place the University near the top of the leading regional universities for the 29th straight year.
The latest edition of the rankings assessed 1,500 U.S. bachelor's degree-granting institutions on 17 measures of academic quality.
Best in Class for Ohio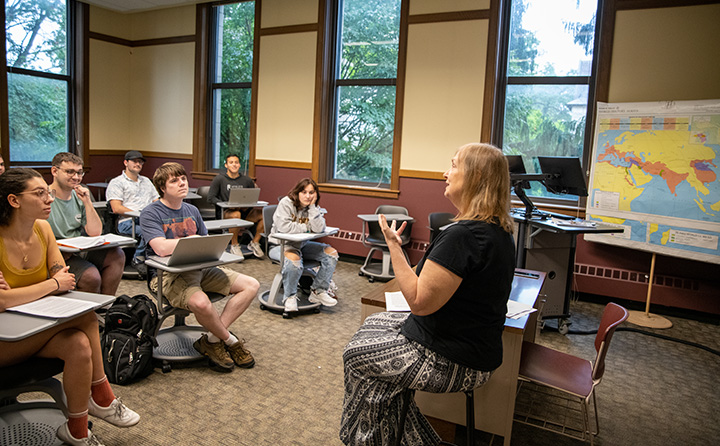 In addition to the top ten overall regional ranking, BW leads all Midwest regional universities in Ohio as it moves up on three important U.S. News lists:
Undergraduate Teaching - #4 among all Midwest Regional Universities
Most Innovative Schools - #3 among all Midwest Regionals
Best Colleges for Veterans - #3 in the Midwest
But that's not where the kudos end. BW also earned regional rankings for "Best Value" and "Social Mobility."
According to U.S. News, "Social mobility measures how well schools graduated students who received federal Pell Grants – typically from households earning less than $50,000 annually," while the Best Value Schools rankings "credit schools for the amount of financial support made available to students with need."
Offering the extraordinary 
"Together, these and other rankings recognize the extraordinary experience that a BW education offers," said BW President Bob Helmer. "And it's the BW community — our innovative teaching faculty, supportive staff, engaged students and great network of alumni and friends — that all come together to make the extraordinary happen every day."
"For nearly 40 years, the Best Colleges methodology has continuously evolved to reflect changes in the higher education landscape and the interests of prospective students," said Kim Castro, editor and chief content officer at U.S. News. "Guiding that evolution is U.S. News' mission of providing useful data and information to help with one of life's biggest decisions."