BW writing new chapter in community engagement and service
As BW's Brain Center for Community Engagement continues to respond to community needs and student interests, opportunities to serve evolve and grow. Involvement in student-led programs such as Alternative Breaks, Weekly Programs and Jacket Philanthropy each hit all-time high participation rates prior to the pandemic.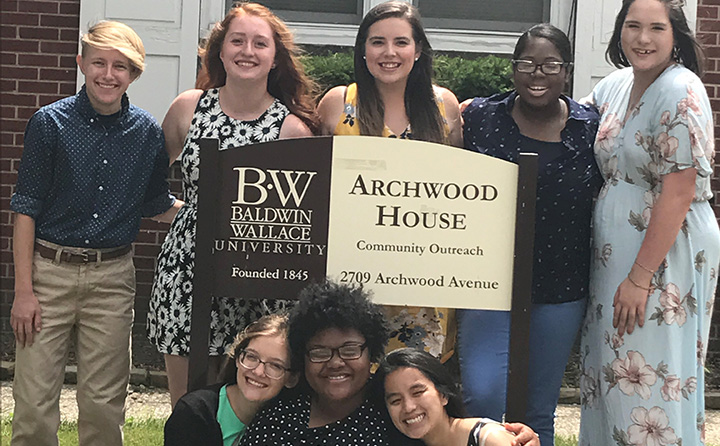 However, during ever-changing times, opening new doors for innovation can mean closing others. Such is the case with the historic Archwood House, which BW sold recently after 25 years of operation as a service-learning site in the Brooklyn Centre neighborhood of Cleveland.
A number of factors led to the difficult decision to sell Archwood, including limitations of the physical space, lack of ADA compliance, operating costs and shifting student interest.
A history of community connection
David and Frances Brain generously donated the former funeral home at 2709 Archwood Avenue to BW in the mid-1990s.
Since then, it was home base for several BW community engagement programs. Among the most notable were Discover Cleveland, Urban Semester and Project Affinity, a summer service program that combined personal development, community engagement, social justice education and nonprofit internships in a living-learning community.
Proceeds from the sale to a private company will be held in reserve as the University works collaboratively with alumni, students and community partners to determine how the funds can be used for a new chapter of community engagement experiences.
Innovating the future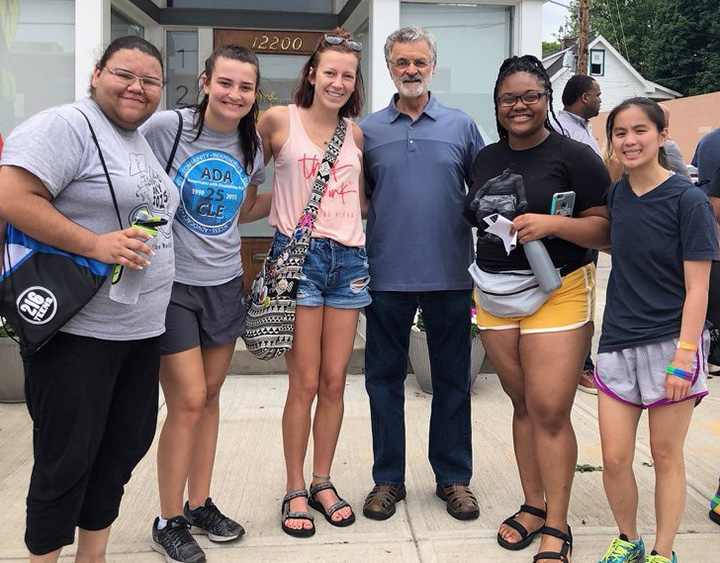 Dr. Christy Walkuski, director of BW's Brain Center for Community Engagement, says BW is beginning the process of reimagining what the Project Affinity summer service internship program will look like in the future, as well as other opportunities for off-campus, community-based collaboration formerly hosted at Archwood House.
"While we are sad to see this chapter close on the Archwood House experience, we recognize the limitations the space had. We are committed to developing a new direction that will better serve community needs and interests while providing an even more robust range of service and learning experiences for BW students," said Walkuski. "Community engagement is a vital part of the University's mission and vision, and we are excited to build on the tradition and history of programs like Project Affinity and Urban Semester."
"True to its name, the connections made between BW students, community partners and neighbors through Project Affinity are among the most important aspects of the program," added Julie Robinson, associate director of the Brain Center. "Authentic relationships are critical to developing deeper understanding and building stronger communities, so opportunities for meaningful connection will be kept at the forefront as we re-envision this hallmark program."
Opening new doors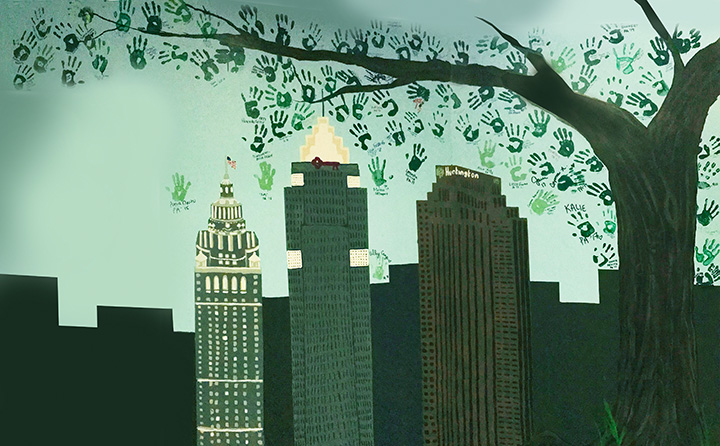 At the same time the door on Archwood House is closing, community engagement programming is thriving. In fact, Cleveland's Old Brooklyn neighborhood is the site of a brand new Americorps Grant-funded outreach program aimed at reducing food insecurity.
Through the Brain Center, students are involved in weekly and one-time service events, immersion programs including alternative breaks, academic service-learning including the Jacket Philanthropy Program and a political engagement team.
To find out more about community engagement programs at BW, visit bw.edu/about/offices/community-engagement.