Exceptional 100% physician assistant certifying exam rate sets BW apart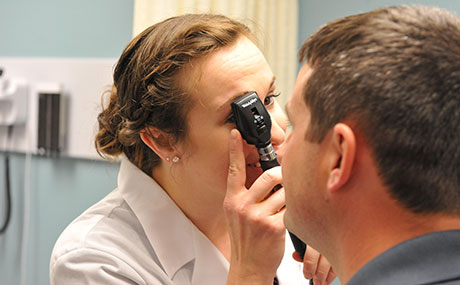 The superb success of Baldwin Wallace University physician assistant (PA) graduates continues with yet another graduating class achieving a 100% first-time pass rate on the Physician Assistant National Certifying Exam (PANCE).
It is the seventh year in a row — since the program's first graduating class in 2015 — that all PA graduates passed on the first try, giving the BW program a perfect 100% lifetime passage rate, an achievement that stands alone in the state of Ohio.
Contributors to success
Dr. Jared Pennington, professor and chair of the BW PA program, attributes BW's superior outcomes to a variety of factors that start with the admission process and carry through to the classroom and clinical experience.
"We select excellent students who are passionate about the PA profession and work extremely hard during the program in order to become compassionate caregivers," Pennington explains. 
"We also have long-standing faculty members who have been with the program since the inception and are dedicated to the education and success of our students," he continues. "Not only do we enjoy perfect pass rates each year but also above national average in almost all, if not all, categories on the board examination."
Job market advantage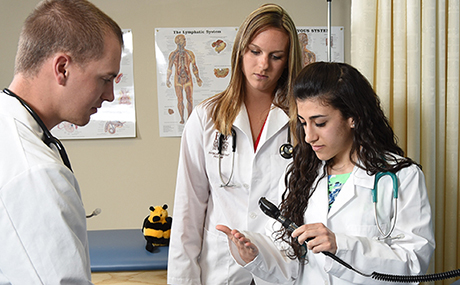 The timeline of the BW program is also distinctive in Ohio and offers a leg up. BW's 24-month Master of Medical Science PA program begins in May each year, which qualifies students to sit for the PANCE exam and pursue employment opportunities in May, earlier than any other graduating PA classes in the state.
"Graduating our class in May allows for students to apply for their board exam, jobs and their medical license at a time of year that not many graduates are applying," Pennington notes. "This gives them an advantage in the workforce with less competition for jobs with other PA graduates."
Close-knit community
Since its inception in 2013, the BW program has graduated 189 physician assistants. Both Pennington and Dr. Mark Gersten, professor and medical director for the program, say small class sizes and a supportive "family environment" create a framework where students, faculty and alumni thrive.
"Our alumni stay very involved and in touch with the program," Gersten adds. "Many are now clinical preceptors, give guest lectures or assist the program in other skill-building areas. Several of our alumni have already assumed leadership positions at their institutions as well."