BW gets healthy with Walktober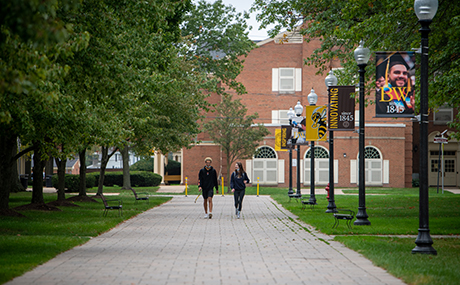 With the weather getting colder and the sky getting grayer, it's more important than ever to remember to keep on moving and staying healthy. That was exactly the goal of the Baldwin Wallace University Walktober event during the month of October.
BW students, staff and alumni alike were all invited to get their sneakers on, get up and get out there to rack up as many steps as they could throughout the month.
Jacqueline Rodriguez, BW's health promotion director, says BW Employee Wellness teamed
up with the offices of alumni engagement and student affairs to sponsor Walktober as "a fun and interactive way to encourage healthier lifestyles. Adding walking to your day not only brings physical benefits but fosters good mental health."
How Walktober Worked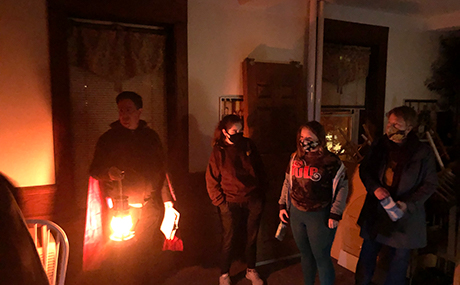 Participants in the app-based challenge could either walk alone or with registered teams to accumulate steps.
For beginners to such exercise, the goal was to aim for 6,000 steps a day, whereas people who were already active aimed for 10,000 steps and above. Whenever a goal or task was met, users received badges and leaves on their goal tree as rewards for their progress.
Members used their own step-tracking device or recorded their exercise minutes and had Walktober convert them into steps.
Teams could combine their steps to compete with other teams and generate massive numbers, or people could compete as an individual to be the best walker on the block. There were also group walks open to all participants, including a nighttime "Haunted BW" walk led by Dan Karp, assistant vice president and director of University Relations.
No matter how they got their steps, as long as people made an effort to get out there and be healthy, Walktober did its job.
Whopping Walktober Numbers
By the end of the month, 289 participants accumulated approximately 72 million total steps, an impressive feat for all those feet.
What can be learned from this initiative? Rodriguez said, "The takeaway should be the realization that moving our bodies each day will result in a host of physical and mental benefits that can positively impact each day, along with the months and years ahead. For some, this may be the start of a healthier lifestyle."