Teammates honor BW alumnus with scholarship on 20th anniversary of 9/11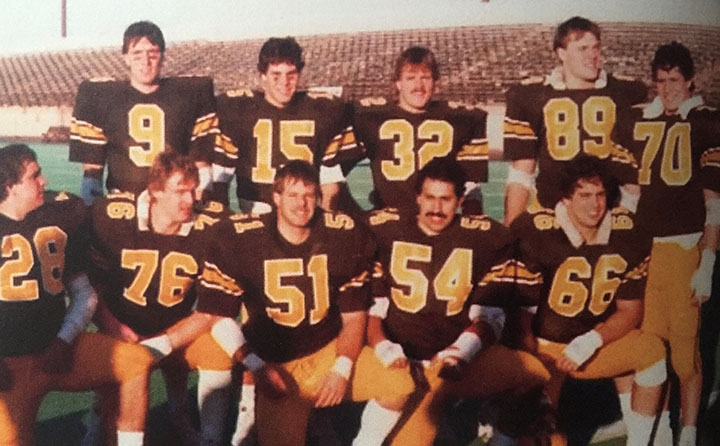 On the 20th anniversary of the September 11 terrorist attacks, the BW community remembers Donald Delapenha '85, who was tragically killed in the South Tower of the World Trade Center.
Ten years ago, Delapenha's BW football teammates, Rod Sprang '85 and Ken Gabriel '85, created a memorial scholarship to honor him and carry on his legacy after 9/11, and they continue to build the fund to honor him today.
Hard work, heart and humor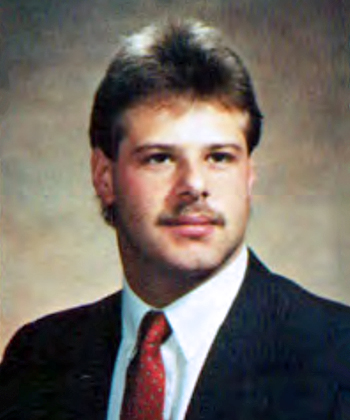 The scholarship is awarded to students in the BW School of Business who embody and emulate the student, athlete and person that Delapenha was at BW.
Delapenha's strong work ethic and leadership shined in many ways as a member of the BW community. An offensive lineman and long snapper on the football team, he never missed a workout or practice, and their time together is still vivid in the minds and hearts of his teammates.
"I have many fond memories of all the offensive linemen warming up in the same spot of the field before practices. We used to laugh and joke around with each other the whole time," said Gabriel. "Don had a witty sense of humor that could always make us laugh."
Off the field, Don was the president of his fraternity, Lambda Chi Alpha, and played an integral part in forming the BW chapter into the active and respected fraternity it became on campus.
"Don was a smart, dedicated and hardworking person with a great sense of humor," Sprang recalled. "He was the kind of guy that everyone wanted to spend time with. As a teammate and friend, he pushed you to be the best that you could be."
Renewed scholarship legacy
After his four years at BW as an accounting major, Don transferred his hard work and dedication from the football field and classroom to a successful financial services career as vice president and head bond trader for Keefe, Bruyette & Woods. Away from the office, he loved spending time with his wife and three children.
Since 2011, the Donald Delapenha Memorial Scholarship Fund has raised about $55,000. During this summer's fundraiser drive, $13,000 was raised, thanks to the support of Don's family, friends, teammates and classmates.
Learn more and/or donate to the Donald Delapenha Memorial Scholarship.