BW public health graduate student produces opioid information podcast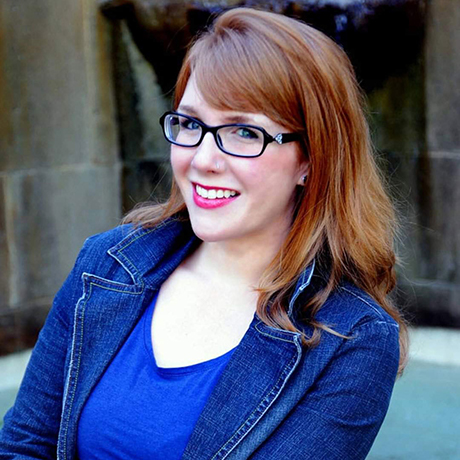 The COVID-19 global pandemic has impacted Baldwin Wallace University students' lives in many ways, but it also has created opportunities for learning experiences.
Podcasting for pandemic health
Libbey Pelaia '22, a graduate student in BW's Master of Public Health (MPH) program, identified an area within her field that the pandemic has impacted and wanted to spread awareness about the issue.

As an educator with MetroHealth System's Office of Opioid Safety, Pelaia wanted to provide people with information about the ongoing opioid epidemic crisis and current initiatives that MetroHealth has in place to combat the epidemic. When MetroHealth initiated a podcast project on the topic, Pelaia was provided the opportunity to work closely with the producers at Evergreen Studios to curate and host the show.
When COVID-19 hit, the podcast series titled "OnePath: Safer Opioid Prescribing" opened with a discussion on the impact of the pandemic on individuals who grapple with substance abuse and mental health conditions.
Magnified public health need
For Pelaia and the graduate public health program, the pandemic has served as a present-day learning experience and an inspiration for finding new ways to improve the overall health of our population.

"Beginning a graduate program in the middle of a global pandemic was arduous, to say the least. However, having already been a public health professional for years, the pandemic inspired me to finally pursue this graduate degree that I had been hoping to attain," said Pelaia. "We need public health professionals now more than ever in order to enact positive change for our communities."