Former BW Yellow Jacket pitcher Danny Cody '19 awaits return of MLB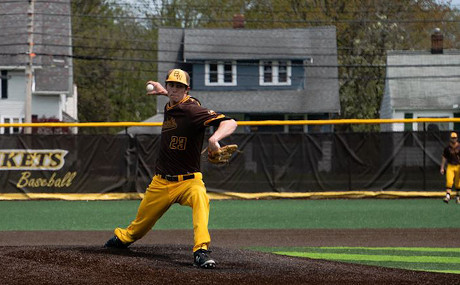 When asked if the longtime baseball adage, "There's no crying in baseball," could be applied today, former Baldwin Wallace University star pitcher Danny Cody '19, who now pitches in the Houston Astros minor league system, said, "You'd definitely get some pushback."
While the Major League Baseball players and owners continue to try to negotiate a settlement that may bring baseball back to the masses, Cody, like other BW graduates now employed in MLB, are working to make ends meet as they negotiate their way through their upended professional baseball careers.
Spring training cut short
Cody is back home in Brecksville, Ohio, awaiting recall from the Astros after spending one week in spring training in West Palm Beach, Florida, when the outbreak of the coronavirus put the brakes on the season.
"It was tough, I won't kid you, to leave spring training and come back home," said Cody, who was a 17th-round draft pick after graduating from BW with a degree in finance. "I was excited to get started and then the plug gets pulled. But I'll be ready to go again when it all starts again. I'm just remaining positive."
Anxious Moments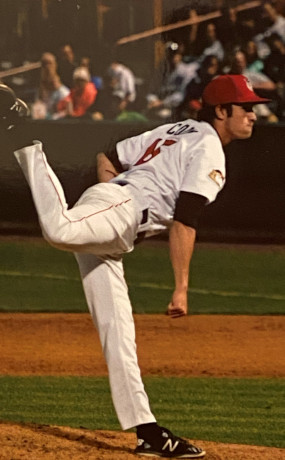 While Cody has been back in Northeast Ohio, he has stayed close to the Astros organization through Zoom online meetings, phone conversations with his pitching coordinator and text messages from his trainer. His daily routine includes physical conditioning, throwing and simulated pitching drills.
"There were a few anxious moments when the Astros first announced they were going to cut up to 60 players in the organization," said Cody. "I am confident in my abilities but was still extremely nervous during the process.
"When the first cuts were made, I was relieved," continued Cody. "The final 20 cuts were just recently made, and I was assured that I will be retained next season. So, whether we return this season or not, I know I have a place in the Astros organization going forward."
Staying Active in NE Ohio
The thing that has excited Cody the most since returning home, in addition to being near his family and girlfriend, is working and coaching with the Medina-based Mike Adams Fitness Baseball Team Gators U11-16 groups.
"In addition to getting in my daily workouts, I coach 11- to 16-year-old kids, and that definitely has kept me busy," said Cody. "Two weekends ago, combined, our teams played nine games during the weekend, four on Saturday and five on Sunday. That is a lot of baseball in two days!"
Baseball career numbers
During his first season of minor league baseball, Cody compiled a 0-1 record with a 3.91 earned run average, covering 23 innings pitched with 21 strikeouts and a save.
In his time at BW, the Division III All-American compiled a 19-8 record with a 2.93 earned run average and struck out 262 batters in 227 innings.
For more on the many BW grads who work on the field and in the front offices of Major League Baseball, see the original, unedited story.