BW grad tackles pandemic-fueled food insecurity in NE Ohio
The COVID-19 pandemic and resulting unemployment have ratcheted up demand at organizations like Greater Cleveland Food Bank, where one Baldwin Wallace University graduate is helping to lead efforts to meet the need.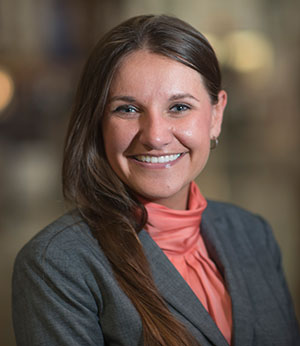 Kristen Glazer '10 has a deeply rooted passion for the mission. As a middle schooler, she joined in a Harvest for Hunger competition, where she learned about the issues of hunger in her community. She asked her parents to use her allowance money to buy canned goods for the competition.
"Not only did they say yes, they said that they'd match my contribution," she fondly remembers. "You could say that was my first experience with a 'match campaign,' and it was motivating."
Building interest and skills at BW
As a BW undergraduate studying public relations and marketing, Glazer fine-tuned her nonprofit advocacy and event planning experience.
"My most impactful moment was working with [PR] professor Julie Miller and planning a speed-networking event, 'PR for Nonprofits,'" she says. "Not only did it affirm my interest in working in the nonprofit sector, I personally made several valuable connections that I now call friends today."
Confronting rising demand, falling donations
Glazer now uses her heart for philanthropy and service in her role as senior manager of donor relations at the Greater Cleveland Food Bank. Due to the pandemic, the need for services has increased exponentially.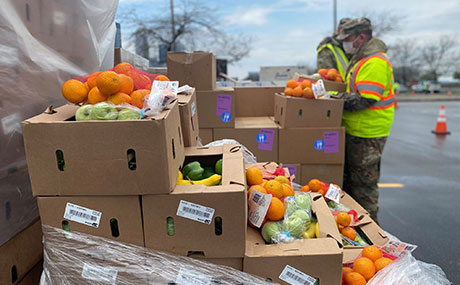 "To put things in perspective, compared to last year at this time, the Food Bank has purchased three times more food due to increased need, while seeing a 40% decline in food donations," she explains.
Between March 15 and May 18, the Food Bank and its network of partners distributed more than 40,000 disaster boxes, with the Food Bank alone delivering more than 2,700 boxes to homebound individuals, primarily seniors.
"Of the thousands of clients that we are serving, more than 50% are children and seniors," Glazer says. "Over one-third of the people we're serving are new to our network and have never relied on emergency food assistance in the past."
Teaching and Philanthropy at BW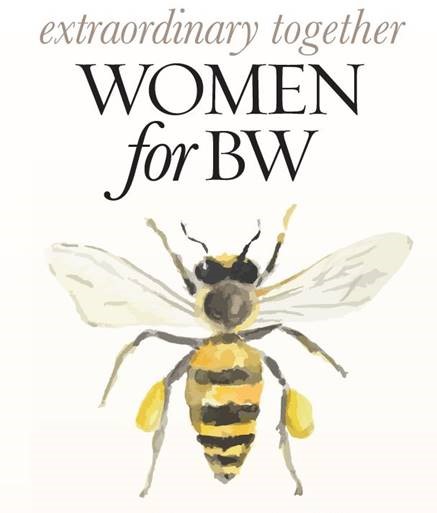 At her alma mater, Glazer also works as an adjunct professor in BW's Communication Arts and Sciences Department and is on the steering committee for Women for BW.
"Women for BW has allowed me to have a much more focused area of philanthropy while also providing opportunities to participate in special programming and engagement activities," she says.
"BW helped open so many doors for me, and I'll always be grateful for my time there," Glazer adds. "From my teaching perspective, the talent that our students possess is nothing short of incredible, and I am able to witness it firsthand. I want to be able to help open as many doors as I can for them, just like so many others did for me."
NOTE: This is an edited version of a story that first appeared as a Women for BW Member Spotlight.