BW student transfer process adds free course initiative, garners national praise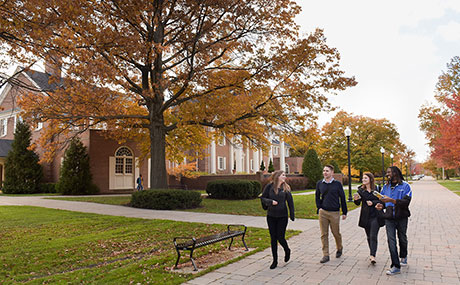 Expanded student transfer initiatives and new national recognition confirm that it has never been easier for students to transfer to Baldwin Wallace University.
BW is among a select group of colleges and universities named to the 2020 "Transfer Honor Roll" list compiled by Phi Theta Kappa Honor Society (PTK) in recognition of robust and meaningful support for transfer students. 
At the same time, the latest effort to support A2BW (associate degree to bachelor's degree) students will expand eligibility for up to 8 credit hours of no-cost summer courses, regardless of Pell Grant status.
New Free Summer Course Benefits
Beginning in the summer of 2021, A2BW students enrolled at BW each spring semester are eligible to participate in the Summer Tuition Incentive Grant (STING!) program, which provides access to two summer classes (up to 8 credit hours) with no out-of-pocket tuition. Part-time A2BW transfer students, who are often working professionals, may also participate in the STING! program, receiving one free summer class.
Normally reserved for Pell-eligible students, a combination of financial aid and BW support ensures students do not pay any out-of-pocket tuition for those courses. A2BW students may receive a total of four free courses as part of the STING! program.
"Many students find that summer courses help them to maintain momentum and stay on track toward graduation," said Scott Schulz, vice president for enrollment management at BW. "The STING! program at BW has provided many students with a valuable tool for earning academic credit without increasing the cost of their degree. We are excited to have A2BW students also benefit from this tremendous program."
Transfer Student Support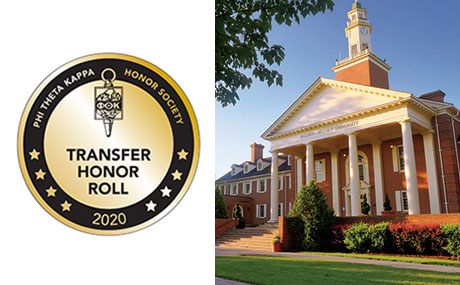 PTK's Transfer Honor Roll commends the best four-year colleges and universities in the nation "that have developed transfer pathways that lead to excellence and success among community college transfer students."
Schools were singled out for recognition based on a "Transfer Friendliness Rating," determined by information collected in the PTK Connect database, which reviewed admissions practices, cost of attendance, campus life, recruitment practices and peer review.
Only the top 25% of the highest-rated colleges across the country are named to the Transfer Honor Roll.
Best of the Best
"The Transfer Honor Roll reflects the growing importance of recognizing and responding to the needs of transfer students," Phi Theta Kappa President and CEO Dr. Lynn Tincher-Ladner said. "This award is given to four-year colleges and universities with proven outcomes for transfer success."
Tincher-Ladner added that schools like BW are "the best at providing a supportive and smooth transition from community college — equating to increased rates of bachelor's degree attainment for transfer students."
Transferring to BW
Baldwin Wallace has established a number of partnerships and pathways to ensure maximum transfer credit from regionally accredited two-year colleges.
For more information on transferring to BW, watch "Transfer and Transform at Baldwin Wallace University" and/or visit bw.edu/undergraduate-admission/transfer.