City green lights new BW center for math, computer science, engineering and physics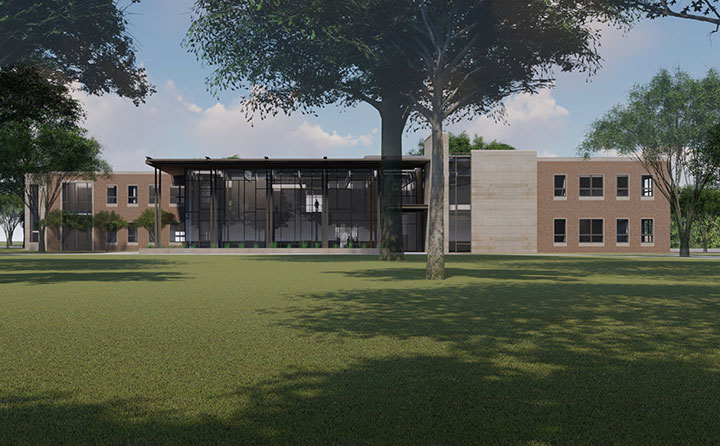 As demand for highly skilled graduates continues to grow, Baldwin Wallace University has earned city approval to begin construction on a new building to house BW's mathematics, computer science, engineering and physics programs south of the observatory on North Quad.
After BW refined the project's scope and location to meet the University needs and city requirements, the Berea Planning Commission gave BW a green light to move forward at its April 18 meeting.
"We have worked to be responsive to the questions and concerns of neighbors and city leaders throughout this process," said BW President Bob Helmer. "The end result will be a campus project that will benefit Northeast Ohio and make us all proud."
Aligned with industry expectations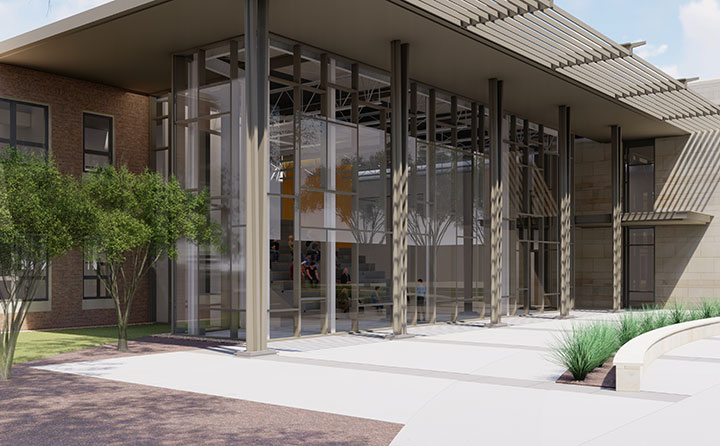 The extraordinary new two-story facility will bring together data science, artificial intelligence, mathematical modeling, cyber security, engineering and physics in a modern, light-filled space. 
The state-of-the-art, approximately 55,000 square-foot building will feature larger advanced computer and robotics labs, as well as flexible, collaborative, high-tech group workspaces that foster innovation and mirror real-world industry settings.
"The building design will facilitate the project-based learning and interdisciplinary connections that prepare students to succeed, while enabling us to build deeper partnerships with industry," said Helmer. "By equipping students for careers that are reshaping our future, we can empower graduates to lead in ways we can only begin to imagine today."
Meeting employer demand
A 2018 report by regional economic development organization Team NEO showed that many good-paying jobs in the computer and information technology (IT) sector go unfilled in the region because employers cannot find qualified applicants.
"BW is prepared to meet the growing demand in burgeoning fields like data science and applied mathematics, computer and network security, and engineering," said Helmer. "This center will provide the advanced, leading-edge tools our faculty and students need to meet that vision."
Supported by community partners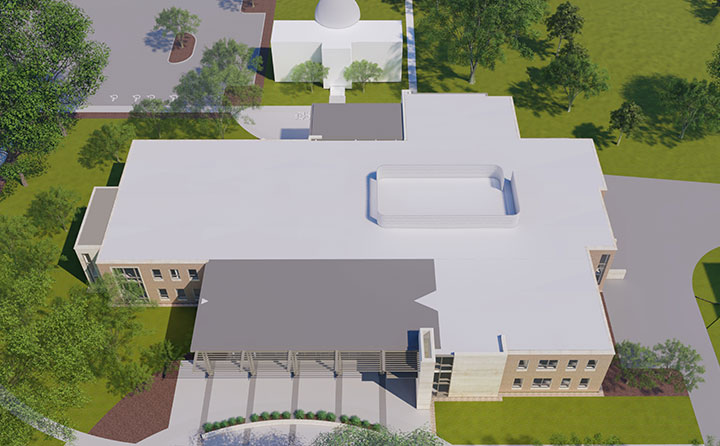 The $25 million building, part of BW's master plan, will be fully funded by generous donors and community partners who enthusiastically share BW's vision for the leading-edge programs to be housed in the space.
The construction timeline calls for the new building to open in January of 2021. "We look forward to the innovative teaching and learning that will take place in this vibrant addition to our campus," added Helmer.