BW welcomes women from Saudi Arabia: Teaching physical education to girls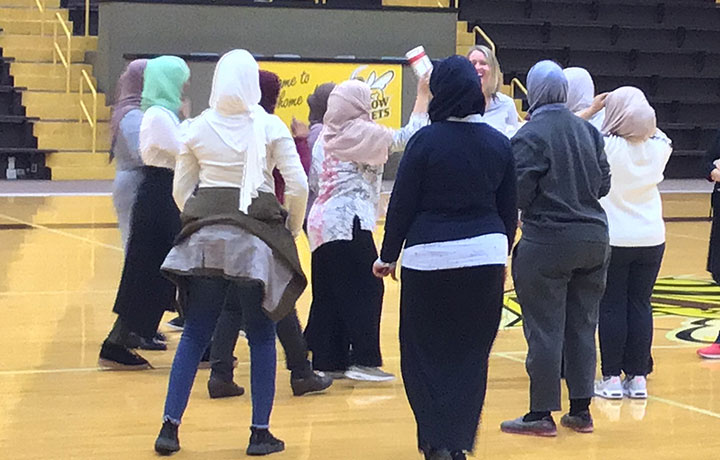 The recent legalization of physical education for girls in Saudi Arabia brought a group of would-be teachers from the kingdom to Baldwin Wallace University.
The BW School of Health, Physical Education and Sport Sciences was tapped as a professional resource for the Saudi delegation, which was participating in a U.S. Department of State International Visitor Leadership Program exchange.
The project, focused on "Physical Education in American Schools," was hosted locally by the Cleveland Council on World Affairs (CCWA).
Inclusive sports
In a 2017 New York Times article highlighting that the Saudi education ministry would begin to allow physical education for girls, Beirut bureau chief Ben Hubbard wrote that, "the kingdom still faces challenges in establishing physical education classes across its large network of public schools. Saudi universities do not train female gym teachers, and most girls' schools lack sports facilities."
The visiting Ministry of Education officials and advocates for the inclusion of women and girls in physical education and sports programs came to the U.S. to learn best practices for inclusive sports and training for physical education teachers.
BW workshop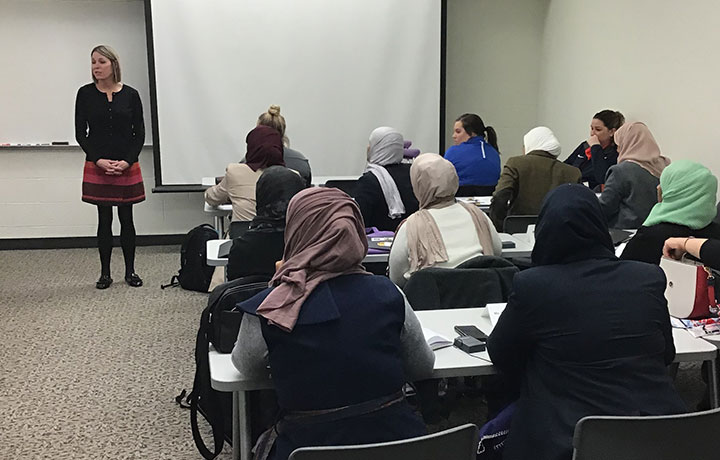 Dr. Kerry Bebie (who has a longstanding relationship with CCWA), six current BW students, alumnae Becky Miner '13 and Kerry Trivissano-Wojciechowski '14, as well as Rocky River teacher Liz Fougerousse, presented a half-day workshop focused on physical education curriculum, development, best practices and leadership training that included in-class presentations, discussions and gym demonstrations where the 12 women delegates were able to participate.
Andrew Kovach, a CCWA representative, wrote, "Thanks so much for your partnership and interest in working with this delegation from Saudi Arabia. I am confident this greatly impacted their experience and will help shape the visitors' physical education work in Saudi Arabia."
For a more detailed account of the visit, check out the story by BW Exponent associate editor Bo Ransom.