A record-breaking big day for BW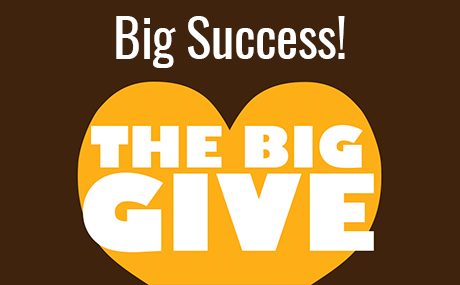 It was a celebratory day for YJ4L spirit as the Baldwin Wallace community came together to raise nearly $280,000 for this year's Big Give.
The annual fundraising event, held March 26, marks the sixth year of record-breaking totals – with this year's campaign topping last year's by $49,250.
"The BW community has once again come forward to show their pride, enthusiasm and support," said Patrick Dunlavy, BW Vice President for Philanthropy & Alumni Engagement.
"We are incredibly grateful for the generosity of alumni, trustees, friends, foundations, faculty, staff and current students who made this year's Big Give an outstanding success. Their gifts will benefit students both now and in the future. They enable us to provide financial aid to deserving students and to support important initiatives both in and out of the classroom," he noted.
"Thank you to everyone who participated. For individuals who were unable to donate on March 26, it isn't too late. We are continuing to welcome donor gifts," he added.