New BW Center aims to elevate coaching and player development
With the belief that lives are enriched through sport, Baldwin Wallace University has established a new Center for Coaching Excellence to support athletic coaches and student-athletes of all ages in the pursuit of excellence.
Housed in BW's School of Health, Physical Education & Sport Sciences (HPESS), the Center provides opportunities for collaborative research, workshops, partnerships, training and activities that focus on coaching and player development, along with issues and trends that impact sport and society today including the need for new blood in the ranks of football officiating to multicultural coaching experiences across the pond.
The programs under the Coaching Excellence umbrella contribute to five broad goals:
Positive development of the total athlete
Community-building through sport
Research opportunities
Education through athletics
Domestic and international outreach
BW, Browns, OHSAA team up to train new 'zebras'
One of several ways the Center contributes to "education through athletics" is a new partnership with the Cleveland Browns and the Ohio High School Athletic Association (OHSAA) to offer a 2-credit course that focuses on football officiating.
Upon completion, students have the option to take a certification exam and become a registered official with OHSAA.
Dr. Kerry Bebie, director of the Center for Coaching Excellence and associate professor in HPESS states, "With the aging of officials and lack of incoming men and women, both the Browns and the OHSAA see value in educating younger people in the mechanics of football officiating."
Accentuating the Positive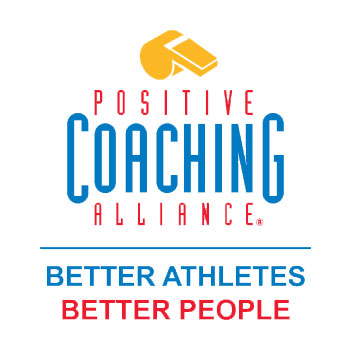 The goal of "positive development of the total athlete" is supported through a collaboration with the Positive Coaching Alliance (PCA), which develops "Better Athletes, Better People" through resources for youth and high school sports coaches, parents, administrators and student-athletes.
BW's athletic coaching minor, which has a current enrollment of about 50 students, adopted research-based coaching pedagogy from PCA, and upon completion of coursework, students are eligible to sit for the Double Goal Coach exam for certification. Twenty students recently completed the online exam and are waiting on results.
Tackling Research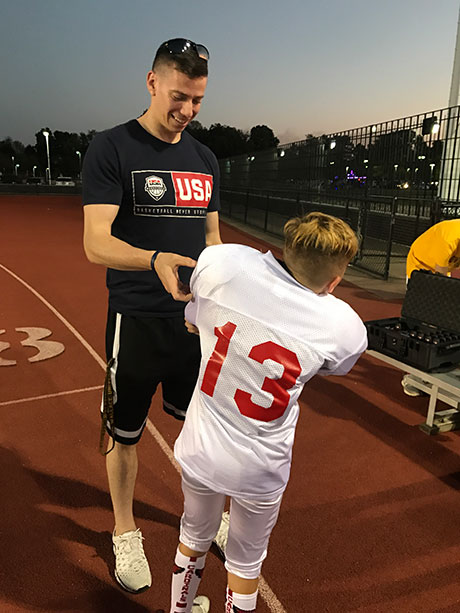 The Center provides research opportunities through an ongoing partnership with USA Football.
BW students help collect data on participants involved in a modified "Rookie Tackle" football league for 4th and 5th graders.
"Our students work in paid research positions as field data collection technicians for this long-term study," said Bebie. "They also handle research communication and logistics at the designated sites and oversee the data transfer to USA Football in Indianapolis."
Community and Overseas Outreach
A service alliance with the nonprofit Adaptive Sports Programs of Ohio (ASPO) and BW's involvement in hosting The EXCEL Games, a Paralympic track-and-field event each spring, help to promote the goal of "community-building through sport."  
Both domestic and international outreach are achieved through on-campus speakers and hands-on, study abroad experiences in Ireland and Scotland where students work with leaders in the expanding global sport industry.
"The resources that we have built up and pulled together into this new center demonstrate an impressive commitment to excellence in coaching and player development," Bebie noted. "We see room to grow our program and partnerships in the future."