Improving access: Cleveland, BW partner with 'Say Yes to Education'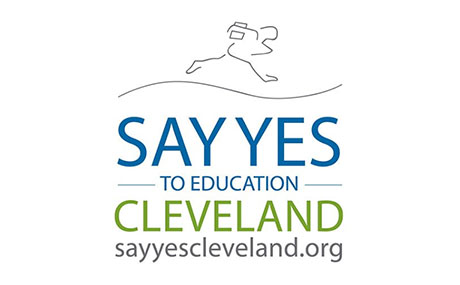 Say Yes to Education, a national nonprofit organization that partners with communities to make a college degree affordable and attainable for every public high school graduate, announced today that it has selected Cleveland as the site of its next community chapter.
The organization also named more than a dozen private colleges and universities, including Baldwin Wallace University, as partner institutions.
Graduates of the Cleveland Metropolitan School District who meet residency and other requirements will have access to full college scholarships as well as support services to ensure they are prepared to succeed in postsecondary education.
Higher Education Compact
In launching the Say Yes Cleveland chapter, the national organization announced the addition of 14 private colleges and universities, including BW, to its National Higher Education Compact – increasing membership to 117 institutions in 26 states and the District of Columbia.
In addition to providing scholarships, partner colleges and universities will support the Say Yes effort to "create a college-going culture in communities where young people have been historically underrepresented in higher education."
"We're proud to partner with Say Yes to make higher education available to more of Cleveland's young people," said BW President Bob Helmer. "Say Yes is a natural extension of BW's longstanding commitment to provide financial aid and support services that improve access for students from diverse backgrounds, with programs like BW Scholars and one of the oldest Upward Bound programs in the country."
Say Yes Investment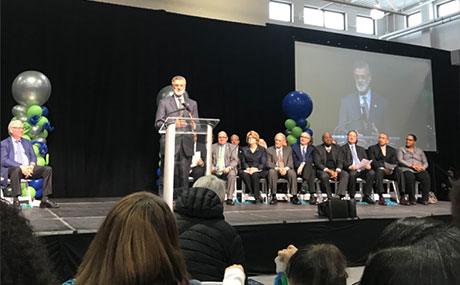 Say Yes was founded by money manager George Weiss nearly 32 years ago with a promise to the entire sixth grade at a public school serving a low-income neighborhood in Philadelphia: if they graduated high school, he would personally pay to put them through college. In the three decades since, more than 13,000 public school students have gone off to pursue higher education with support from Say Yes and its partners.
"Our new partners in Cleveland recognize that it requires an enormous investment to raise the aspirations of all students, many of them seeking to become the first in their families to attend college – and, more importantly, to graduate,'' Weiss said.
The Say Yes National organization will invest $15 million in Cleveland's efforts over the next five to six years, as key milestones are met, and will also provide long-term access to scholarships from the private colleges and universities in the Say Yes National Higher Education Compact. 
Broad Cleveland Commitment
Cleveland's Say Yes application was backed by a broad consortium of public and private entities in Cleveland – including the City of Cleveland, Cleveland Metropolitan School District, Cleveland Teachers Union, Cuyahoga County, Cleveland Foundation, College Now Greater Cleveland, United Way of Greater Cleveland and Cleveland Public Library.
More than 70 percent of the $125 million needed to pay for the next 25 years of Cleveland scholarships is already in hand. Paul Clark '81, regional president at PNC Bank, BW alumnus and trustee, and treasurer of the recently announced Say Yes Cleveland Scholarship Inc. board of directors, applauded the broad support from foundations, businesses and individuals.
"I think the fundraising is bringing our community together in a very positive way," Clark told Crain's Cleveland Business. "In fundraising, we don't often see the breadth of donors like that. And I think many are drawn by the scholarship program and many by the important wraparound services to help these kids get to be able to participate in the scholarship program."
Scholarship Keys
Say Yes scholarships will be available to graduates of Cleveland public schools and partnering charter schools (subject to residency requirements and other criteria) beginning with the high school graduating class of 2019. Students and families should consult the Say Yes Cleveland website for eligibility requirements and other details at sayyescleveland.org.
See additional coverage of today's announcement on cleveland.com and Cleveland Scene.