BW recognized for outstanding service through Jacket Philanthropy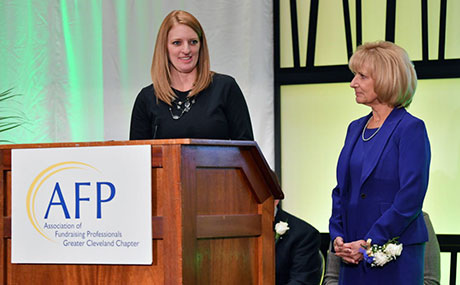 Baldwin Wallace University's Jacket Philanthropy Program (JPP), an innovative, student-led, academic service-learning program, is the recipient of a distinguished annual award presented by the Association of Fundraising Professionals (AFP) – Cleveland Chapter.
The highlight of National Philanthropy Day, AFP's 2019 Philanthropy Awards ceremony honored BW's JPP for "Outstanding Youth Philanthropy," one of just six awards.
One of the program's many community partners, Eliza Bryant Village, nominated BW for the accolade, which was presented with a video highlighting the power of the JPP collaboration.
Leadership in philanthropy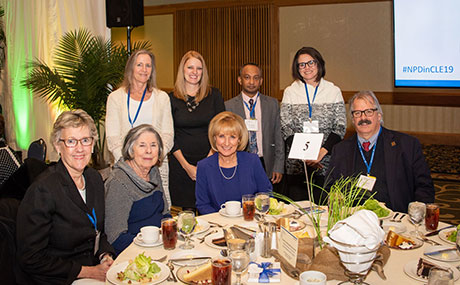 The AFP award "recognizes service by an individual or group of young people who demonstrate outstanding commitment to the community through direct financial support, development of charitable programs, volunteering and leadership in philanthropy."
"This recognition is a tremendous encouragement as we continue to build and grow the Jacket Philanthropy Program," said Christy Walkuski, director of BW's Brain Center for Community Engagement. "The JPP experience is truly empowering a new generation of philanthropists amongst our students and developing the skills and values for lifelong community engagement. This award is even more meaningful because we were nominated by one of our community partners."
About the Jacket Philanthropy Program
The Jacket Philanthropy Program is now in its 11th year, with 735 students distributing more than $185,000 and contributing more than 10,000 service hours to over 50 community nonprofit organizations since the program's inception.
The JPP is a student-led philanthropy initiative implemented through academic service-learning. Students in participating courses provide direct service throughout the semester to local nonprofit organizations and have the opportunity to award $5,000 in grant funds to selected organizations.
The JPP is fueled by the following generous funders:
Zilber Family Foundation, a supporting foundation of the Jewish Federation of Cleveland
The George W. Codrington Charitable Foundation
Harry K. and Emma R. Fox Charitable Foundation
David & Frances Brain Center for Community Engagement
About AFP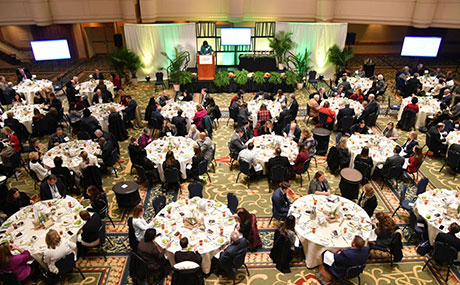 "The Association of Fundraising Professionals (AFP) represents more than 30,000 members in over 230 chapters throughout the world, working to advance philanthropy through advocacy, research, education and certification programs. The association fosters development and growth of fundraising professionals and promotes high ethical standards in the fundraising profession."