Baldwin Wallace gains approval for health sciences building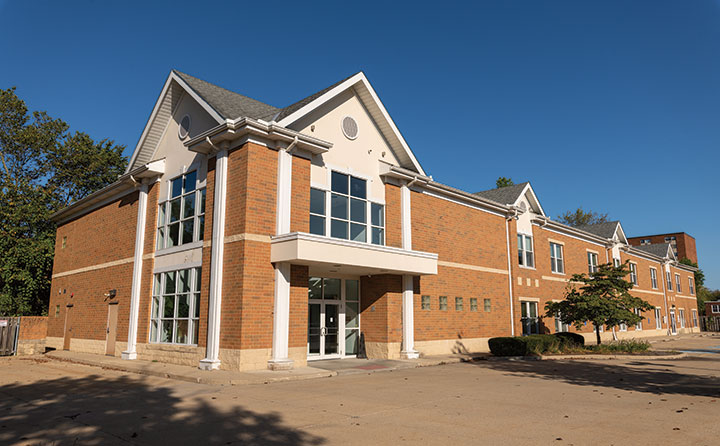 Baldwin Wallace University has received city approval to purchase a building at 201 Front St. in Berea to be repurposed as a space for two of BW's thriving health sciences programs.
Since 2012, BW has leased a portion of the building to house labs, classrooms and offices for the Physician Assistant (PA) program. The two-year master's degree program, which started with an initial class of 19 students, is flourishing with a current enrollment of 63 students.
At the same time, enrollment in the University's Bachelor of Science in Nursing (BSN) program, which occupies a wing of the current Math and Computer Science building (the old Loomis Elementary School), has grown from 20 to 80 students. That program is open to existing bachelor's degree holders as an accelerated BSN. 
Shared new academic home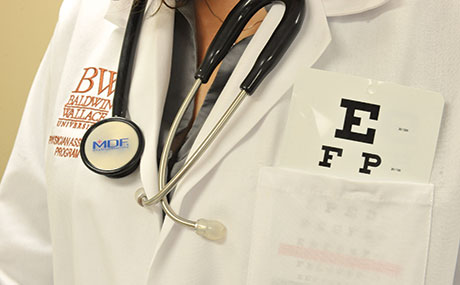 The University envisions a shared new academic home for both PA and nursing, proposing to buy and make minor renovations to the 25,000 square-foot building.
The two-story structure was originally built for University Hospitals and then converted to business offices for Lube Stop.
The purchase would include 1.72 acres and 90 parking spots, which is more than adequate to support students and faculty in both programs, which feature off-site clinical rotations at area hospitals and medical facilities in addition to class work.
BW is also studying the feasibility of offering a four-year, undergraduate nursing degree at the site in the future.
Fall 2020 Occupancy
The University went before the Berea Planning Commission on Thursday, November 7 to seek approval for a conditional use permit to be able to conduct academic programs in the entire building, similar to the current conditional use approved for a portion of the space.
With city approval now in hand, the university plans to move ahead with the purchase of the building, which has been appraised at $2.5 million. The interior makeover is expected to be completed in time for a summer or fall 2020 occupancy.