Knowlton Foundation grant supports new STEM center at Baldwin Wallace University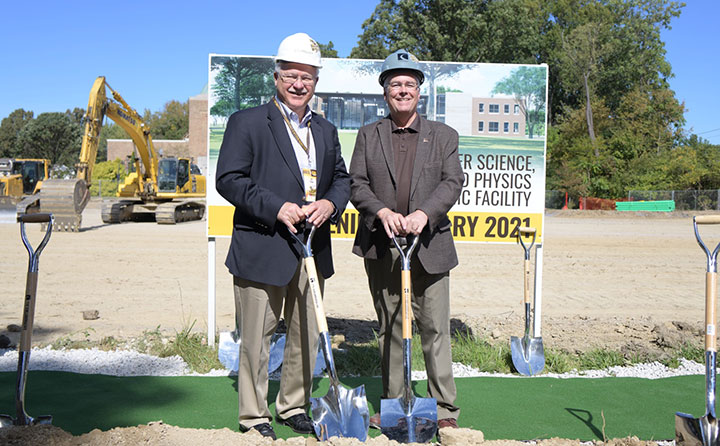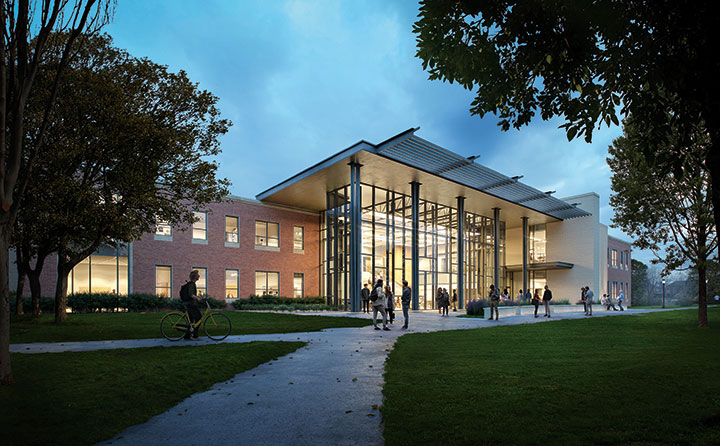 A new, high-tech academic building to house Baldwin Wallace University STEM programs will be named for the late pioneer, entrepreneur and philanthropist Austin E. Knowlton.
BW President Bob Helmer announced an $8 million grant from The Austin E. Knowlton Foundation at an Oct. 5 groundbreaking, set against the backdrop of BW's Bold & Gold homecoming and community day celebration.
Ed Diller, of the Austin E. Knowlton Foundation, said the gift echoes the Foundation's enduring legacy and mission to promote and advance higher education.
"The Austin E. Knowlton Foundation is delighted to be a catalyst for this new phase of STEM education for Baldwin Wallace and its students," said Diller. "The Austin E. Knowlton Center will be more than a science building. It will be a place that transforms STEM education at Baldwin Wallace so that the university can prepare leaders equipped to address the pressing science, technology, engineering and math needs of the region."
Project enjoys broad support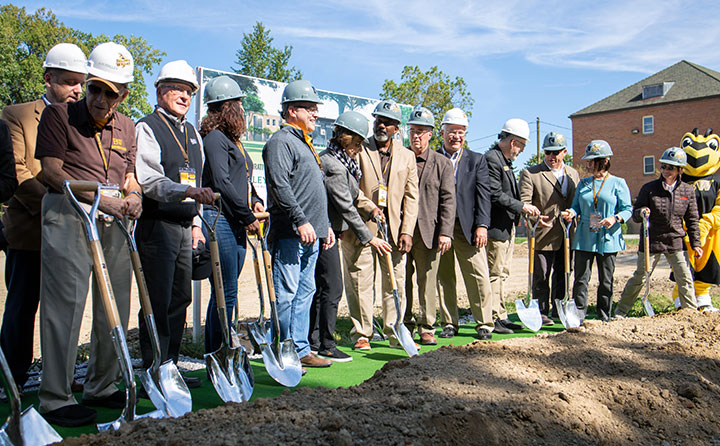 Additional corporate and foundation support for the $25 million project includes major gifts from OEC, a Richfield-based, Software as a Service, technology company; The Harding Family Charitable Trust; and FirstEnergy Foundation and FirstEnergy Corporation.
"OEC is proud to support this state-of-the-art STEM facility for BW students," said Charles Rotuno '86, chairman and CEO of OEC and former chair of the BW Trustees.
"BW has been our educational partner for many years, and this facility represents the next step in the University's continuing efforts to prepare students for in-demand careers such as software engineering and business intelligence. We are very pleased to play a role in BW's ongoing investment in the future of Northeast Ohio."
Answering an educational imperative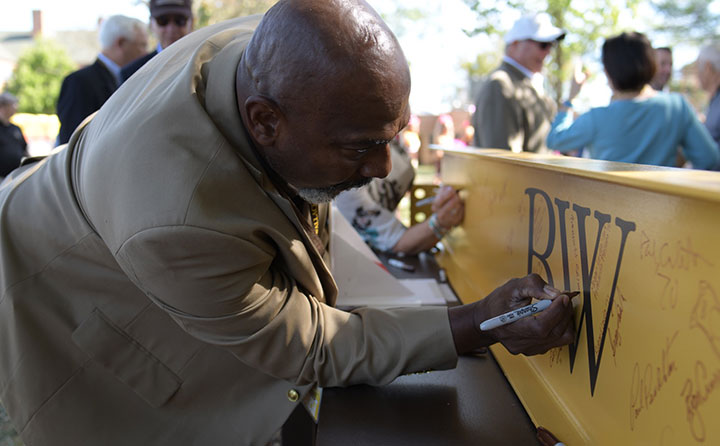 A number of additional key donors were on hand to turn over a shovel of earth in BW's North Quad where the Knowlton Center will rise. All embrace BW's answer to the regional imperative to educate more well-rounded STEM professionals.
"BW is grateful to be joined by project partners who believe in the University's ongoing vision to provide our growing number of STEM students the educational facilities and experiences they need," said President Helmer. "This investment comes at the right time for Northeast Ohio as demonstrated by the strong support of donors who have rallied around this project."
Designed with industry input
The state-of-the-art Center — designed in consultation with industry leaders — will bring together data science, artificial intelligence, mathematical modeling, cyber security, engineering and physics in the 55,000 square-foot building.
Key features will include:
Flexible, high-tech classrooms that foster innovation and mirror real-world industry settings;
Meeting spaces for project-based learning and interdisciplinary connections that prepare students to succeed in the workforce;
Larger advanced computer and robotics laboratories and new engineering labs; and
Spaces and amenities that enable deeper partnerships with industry.
The groundbreaking ceremony signified the beginning of construction on the project, expected to open in January 2021.
About the Knowlton Foundation and Austin E. Knowlton
The Austin E. Knowlton Foundation was established by Austin E. Knowlton in 1981. The Foundation's primary mission is:
To promote and advance higher education in the United States and
To provide direct grants and contributions to qualified colleges and universities.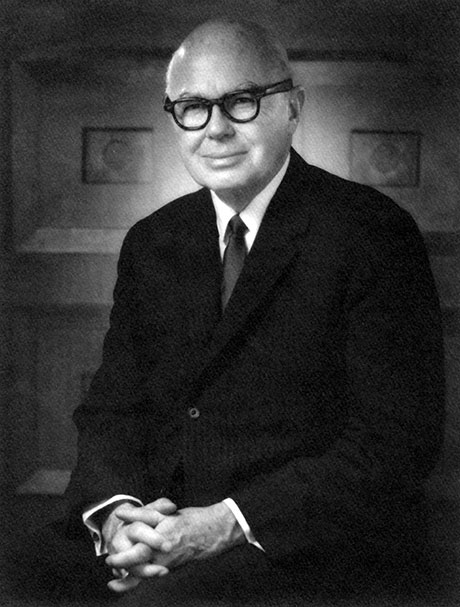 Mr. Austin E. Knowlton, also known as "Dutch," was the owner and chairman of the Knowlton Construction Company, an organization started in Bellefontaine, Ohio, in 1937 and whose predecessors dated back to 1906. Mr. Knowlton, through his company, was responsible for over 600 major and significant construction projects throughout Ohio and the Midwest, including school buildings, hospitals, libraries and post offices.
Mr. Knowlton was a 1927 graduate of Bellefontaine High School in Logan County, Ohio, and The Ohio State University, class of 1931, where he received a Bachelor of Science degree in Architectural Engineering. He became an avid sportsman with a 50-year interest in saddlebred horses, an original founding partner of the Cincinnati Bengals where he served as chairman, a major ownership interest for many years in the Cincinnati Reds and a trusteeship of the Little Brown Jug Society for harness racing in Delaware, Ohio. Mr. Knowlton also was a leading philanthropist with The Ohio State School of Architecture named in his honor.