Boys & Girls Clubs leader Ron Soeder to speak at BW Fall Commencement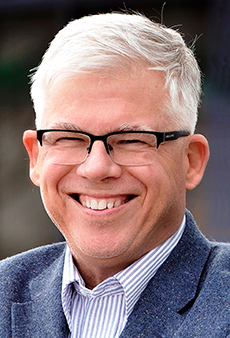 With extraordinary accomplishments spanning both the nonprofit and consumer product sectors, Ron Soeder '76 will speak to approximately 350 undergraduate and graduate students as part of the Baldwin Wallace University Fall Commencement ceremony on Saturday, Dec. 14, 2 p.m., in Ursprung Gymnasium in the Lou Higgins Center.
Soeder, who is currently the president/CEO of Boys & Girls Clubs of Cleveland (BGCC) and the interim president/CEO of Boys & Girls Clubs of Northeast Ohio, spent nearly 30 years in the wall covering industry prior to joining BGCC in 2006.
Award-winning Leader Who Brings "Heart and Soul" to Helping Youth
His tenure with is BGCC has been impressive and collaborative — creating partnerships with the Cleveland Municipal School District, neighborhood groups, local governments, companies, professional sports teams and the arts community. He also was involved in the start of MyCom, a Cleveland Foundation youth initiative.
Among his accolades, Soeder is a TEDx speaker and the recipient of numerous awards, including the Boys & Girls Clubs of America's highest honor, the Heart and Soul Award, in 2018. He also was honored by Baldwin Wallace in 2015 with a prestigious Alumni Merit Award.
Soeder has served on the boards of the Mental Health Advocacy Coalition and the Cleveland Baseball Federation and currently serves on the Kids Book Bank Board. He earned a Bachelor of Arts degree in business administration from BW and an MBA from The University of Akron. He and his wife, Sherry, live in Concord Township, Ohio.