Health care MBA grad is chief at Cleveland Clinic Abu Dhabi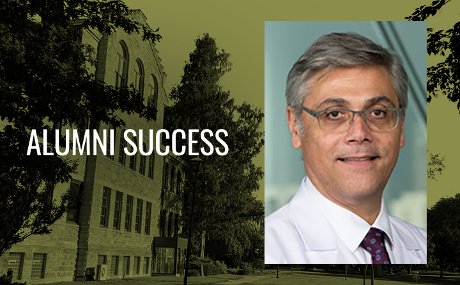 A health care MBA from BW helped prepare Dr. Jorge Guzman, MBA '16, for an international role as chief of staff and chief of critical care at Cleveland Clinic Abu Dhabi.
World-class care
Guzman first joined the medical staff of the Cleveland Clinic in 2007. Since then, he has served as director of the medical intensive care unit (ICU), chair of ICU operations for the Cleveland Clinic Health System and vice president of regional hospital medical operations. Over the course of these different roles, he helped expand the number of beds in the ICU and led development of the telemedicine program to monitor all ICU beds.
Guzman has been serving as chief of staff and chief of critical care at Cleveland Clinic Abu Dhabi since early 2017. He helps ensure high-quality care and world-class treatment for patients by overseeing clinical operations and leading the critical care team.
Health Care MBA
The BW health care MBA program focuses on helping health care professionals develop the skills necessary to navigate the rapidly changing industry.
"The Baldwin Wallace Health Care MBA program has a strong focus on leadership development," said Tom Campanella, director of the health care MBA program. "A key component of that leadership is the ability to develop an organizational culture that promotes quality and service. This leadership component is transferrable to all types of health care organizations both here and abroad."
Guzman earned his medical degree from the Universidad Nacional de Córdoba, Argentina. He is also a fellow of the American College of Critical Care and has contributed to over 50 scientific papers.