Alumna named national assistant principal of the year
When it comes to high achievement, alumna Erica Page '07 leads by example. The Pelion High School administrator is being lauded by the National Association of Secondary School Principals (NASSP) as the national assistant principal of the year.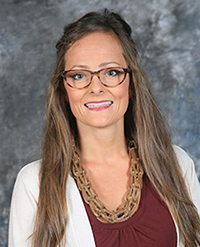 Having been in the role for six years, Page has achieved stellar success at the rural South Carolina high school. The BW health and physical education and health coaching and health promotion major has helped transform the lives of students who reside in a blue-collar community where the poverty index exceeds 65 percent.
Page has devoted herself to not only increasing test scores, but also to developing strong, prepared students who are ready for college. Among her successes is a dual-credit program and other inititiatives aimed at providing students with opportunities to earn college credit. As a result, one-third of the recent graduating class earned college credit.
Part of what makes Page stand out is her dedication to every student. She not only focuses on college-ready students, but also ensures she's attentive to all students, including those at risk. In a blog post from NASSP, Page said, "every administrative decision I make comes from believing in students and putting them first."
The NASSP annually recognizes outstanding middle and high school assistant principals. Each of the 50 states, District of Columbia, U.S. Department of Defense Education Activity and U.S. Department of State Office of Overseas Schools selects one assistant principal to represent their state. From those winners, one is chosen as the NASSP National Assistant Principal of the Year.
In addition to her national recognition, Page was also recognized as the South Carolina assistant principal of the year by the SC Association of School Administrators.