BW Conservatory graduate shreds opponents in guitar concerto competition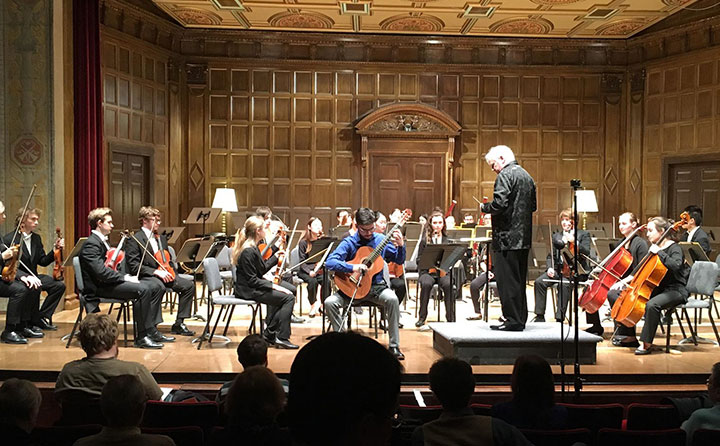 BW classical guitar performance graduate Patrick Peralta '17 recently won the University of Rochester's Eastman School of Music's guitar concerto competition, but not before overcoming a crisis of confidence.
His mastery of Joaquin Rodrigo's "Concierto De Aranjuez" earned him a solo performance alongside the Eastman School Symphony Orchestra.
Pushing through doubt
Peralta, a graduate student at Eastman who had dedicated himself to winning the competition, said, "I had been preparing the music for the competition for over a year...It was by far the most difficult piece of music that I have learned and I even gave up on it at one point in the summer of 2017 before regaining the nerve."
As he prepares to marry fellow BW Conservatory of Music alumna Julia Wise '17 in July, Peralta said of his education in Berea, "My time at BW helped me to not only become a better musician through hours of practice and many, many performances, but also gave me the opportunity to hone the business side of music."
To watch his orchestra performance, click here.