Nursing grads transform passion into a rewarding profession
For a nurse, it's personal.
Each life matters.
In honor of National Nurses Week, May 6-12, Baldwin Wallace commends the many accomplishments and contributions of the students, alumni, faculty and staff involved in its Accelerated Bachelor of Science in Nursing program.
Here are a few of the many BW individuals who each day bring passion and professionalism to their nursing roles and are among the thousands of Northeast Ohioans whose commitment to nursing is helping address a shortage regionally and nationally.
Caroline Zurbrugg '17 of Columbus, Ohio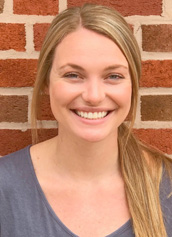 A medical oncology nurse with The Ohio State University Wexner Medical Center, Zurbrugg majored in health sciences as an undergraduate student. She later realized her passion was in direct patient care rather than the diagnostic side of medicine.
"I'm the oldest of five children, so I've always seen myself as a caregiver. I watched a family member go through the hospice process, which gave me a strong view of the role nurses play in pivotal times of our lives. Another family member was diagnosed with diabetes and I went through that process with him. There isn't another career I can see myself having."
Nicole Young '16 of New Franklin, Ohio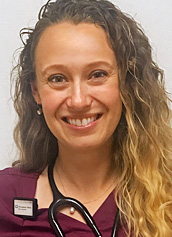 An RN with the Cleveland Clinic Akron Health System, Young began her career as a coach in collegiate athletics before switching to nursing.

"I wanted to become a nurse to meet an internal desire to be challenged and to do more with my life. While my experiences in coaching have been invaluable, I felt compelled to do more with the talents I have. Nursing is the perfect outlet. The challenges and opportunities it provides to touch the lives of others are inexplicable. I genuinely love what I do."
Tyler Schaffer '18 of Berea, Ohio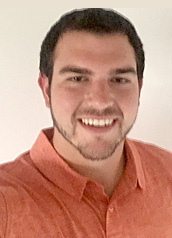 Having majored in exercise science as an undergraduate student, Schaffer will be graduating from BW's nursing program in August 2018.

"Nursing is a career where I'm able to make a difference in other people's lives as well as my community. I love to make others laugh and put a smile on their face. I feel like as a nurse I'm able to do this because of the direct patient contact."
Allison Deighan '17 of Erie, Pennsylvania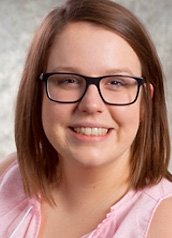 Deighan majored in psychology as an undergraduate, but later realized nursing was her passion. Today, she is fulfilling her career goal as a labor and delivery nurse at St. Vincent Hospital in Erie.
"When I was a senior in high school, a beloved family member had a stroke. Between initial treatment and rehab, she was in the hospital for five months. I wanted to be a nurse because of the amazing men and women who helped her. I hope to help patients in a similar way."
Annamarie Berg '18 of Berea, Ohio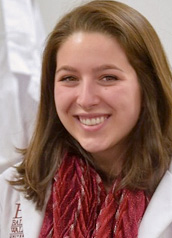 Having focused on psychology and neuroscience research in college, Berg began her career as a lab technician at a prestigious research institute before realizing her career interest was in direct patient care rather than research.
"I did not always want to be a nurse. I stumbled upon it. Although the research I was involved with was fulfilling, I felt I could be doing more. I became a nurse's aide to see how direct patient care fit for me and I fell in love. Having started my nursing career in March with The MetroHealth System, I feel confident in my preparation of becoming an RN."
Ongoing need for nurses
The American Nurses Association estimates the U.S. needs more than one million new RNs by 2022 to meet healthcare needs. Northeast Ohio also faces a significant shortage.
BW's Accelerated Bachelor of Science in Nursing program combines classroom rigor with comprehensive clinical rotations to give students the skills to address today's healthcare needs. Also impressive are BW's results on the National Council Licensure Examination. The average first-time pass rate for BW's last five graduating classes is 95.74 percent. By comparison, in 2016 the Ohio first-time pass rate was 82 percent and the national average was 88 percent. To learn more about BW's nursing program, call 440-826-2091 or schedule a visit.