Engineering freshman wins ODOT scholarship, paid summer internship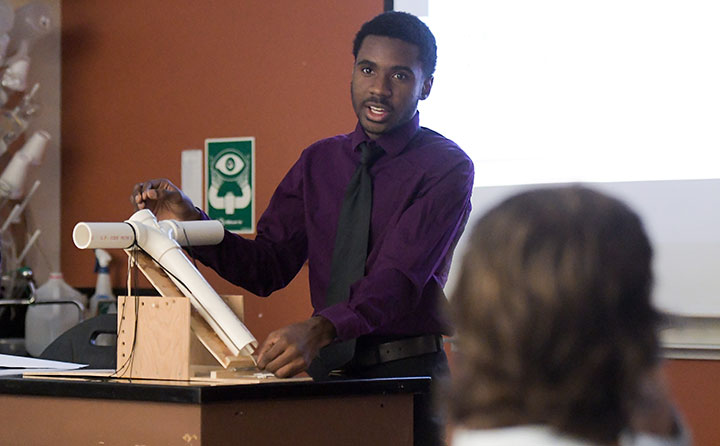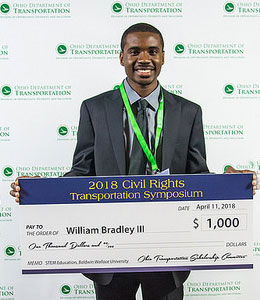 Engineering major William Bradley III is already making a mark in his chosen field as a first-year student. Bradley was named one of three winners in the Ohio Department of Transportation's 2nd Annual Civil Rights Transportation Symposium Scholarship Competition and later interviewed and was offered a paid summer internship with the state agency.

Bradley's impressive scholarship win, presented at a statewide conference in Columbus, is made even more noteworthy by the fact that the other two awardees hold senior class ranking at institutions with well-established engineering programs. Paid internships are also rare for freshmen.
Engineering as problem solving
A graduate of Charles F. Brush High School in Cleveland, Bradley was drawn to BW when he learned of the university's newly-established engineering program. He cites his father, a veteran Air Force engineering technician, as his inspiration.

"Tinkering with my dad on the weekends made me want to learn about how things work and what makes them tick," he said.
Bradley, who aspires to become a mechanical engineer, is motivated by a desire to make life easier for others. "Engineers are problem solvers. They use math and science to fix issues in real life," he said.  
Creativity and hard work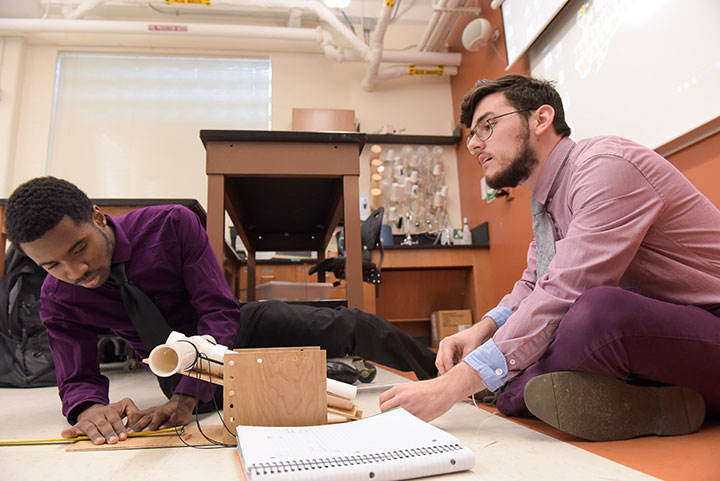 "Engineering is a hard but rewarding discipline," said Dr. Helen Muga, director of BW's engineering program. "To succeed in the field, one has to be willing to work hard and be a problem-solver. William exhibits these characteristics.

"His accomplishment is a testament to what we do in BW's engineering program – we prepare our students with the depth they need to succeed as engineers and the breadth to be able to work across all fields," Muga continued. "Our liberal arts core enables our students to be creative and innovative in their solutions and to tackle big problems."
Well rounded
When asked about the highlights of his freshman year at BW, Bradley was quick to cite the pleasure he takes in working on his engineering projects, being a member of both the marching band and a fraternity, and his general involvement with campus life.