BW Trustee John W. Kropf honored by Ohio Foundation of Independent Colleges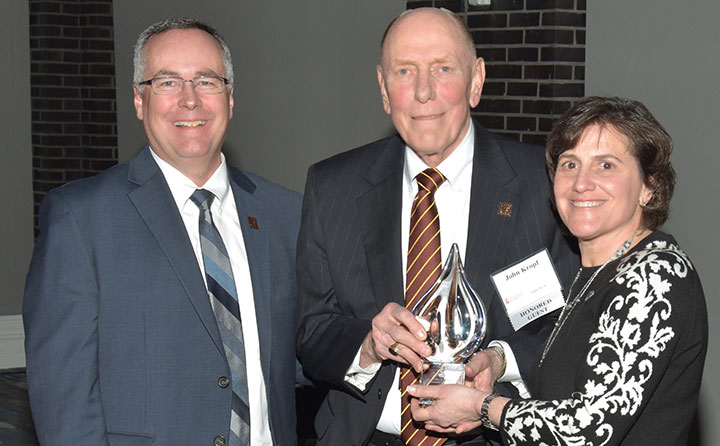 The Ohio Foundation of Independent Colleges (OFIC) has honored Baldwin Wallace University Trustee John W. Kropf '65 with the 2018 Earl Morris Trustee Award.
The award recognizes a current trustee of an OFIC member college or university who has demonstrated "commitment and service above and beyond the norm to the guidance and betterment of the institution and its students."
Exceptional leadership, service and philanthropy
At an April 11 ceremony in Columbus, Kropf, who has served more than three-and-a-half decades as a BW Trustee, was applauded for his "boundless capacity for exceptional leadership, service and philanthropy."
"John has led an extraordinary life of generous service, one that truly exemplifies the best attributes that we in independent higher education strive to instill in our students," said BW President Bob Helmer.
Longtime Orville resident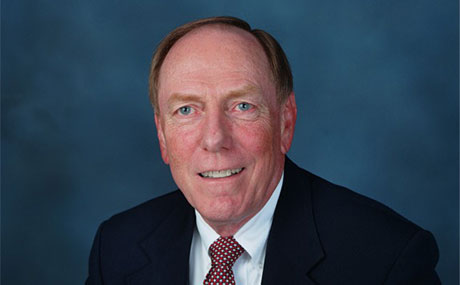 Following his 1965 graduation from BW, Kropf earned a law degree from The Ohio State University, served in the U.S. Army and joined the Orville law firm founded by his father — now Kropf Wagner Law Firm, LLP — where he is a senior partner today.
He also spent 23 years as city law director, is an active, lifelong member of Orville's United Church of Christ, and offers countless hours of pro bono legal advice and service in the community.
Indelible mark on BW
Kropf has made an indelible mark at BW, serving as trustee since 1981. During his 2004-2010 tenure as board chair, BW raised $94 million in the most ambitious comprehensive fundraising initiative in University history. Kropf also successfully championed campus diversity and led a bylaws revision to more clearly define trustee governance and promote greater transparency.
Kropf and his wife, Judy, who married in 1970 and raised two children together, generously support BW with consistent personal philanthropy, including leadership-level gifts to a range of projects from Conservatory pianos to the Packard Athletic Center.
Formidable force for good
An Alumni Merit Award winner and reliable presence at campus events, Knopf has encouraged countless students to recognize the value of higher education and to consider BW. In 2002, the University honored Kropf with an honorary Doctor of Humane Letters, lauding him as "a man who serves others not only at tables of decision-making, but in the trenches of human experience."
President Helmer observed, "Whether John is offering astute advice around the board table, endowing a scholarship fund for students, cheering on our Yellow Jacket athletes or counseling a high school student on the value of a college education, he is a formidable force for good."